I recently found this German 2010 10 EUR coin showing Konrad Zuse (100th anniversary). This one is partially gold plated. Usual coins are just silver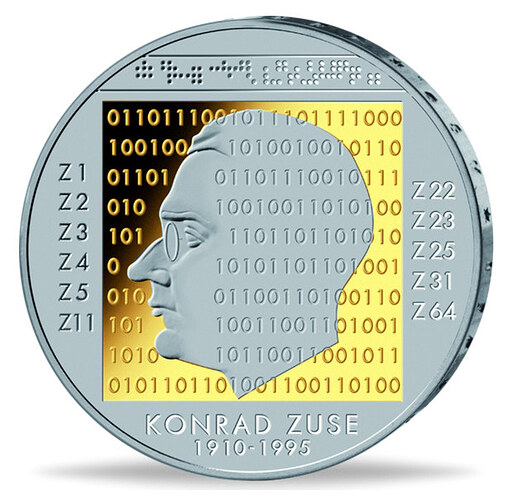 On top is a 4-track paper tape, I recently had a post about 4 tracks
PDP-8 stats program, Ferranti Sirius emulator, papertapes with 4 rows only
Can someone decode that or the bits below. But I assume it's just random garbage.
There was also a stamp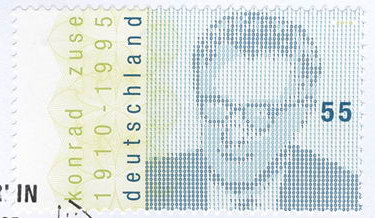 On commons is a category
Category:Computers on stamps - Wikimedia Commons
but I haven't found coins, just
Category:Scientists on coins - Wikimedia Commons
There are many modern coins like krypto currency coins and the like, but who knows others?