I'm just about to make some posts: of course I'll post about the sorts of things which interest me. Please do the same! It's by having posts here that we'll attract more posts.
Those of you watching by email: please at least drop by and give out some love (aka likes, aka +1s) to posts which appeal to you. Preferably, drop by and post something - Introduce Yourself, or tell a story.
And as I like to have a photo in a post, here's a photo from my 2015 visit to Swindon's Museum of Computing - and here's an album.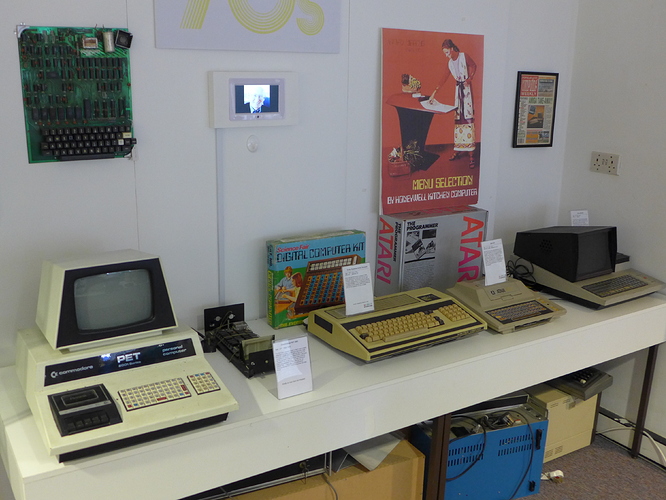 Nice to see both a PET - first computer I used at home - and a UK101 - first computer I owned.