Hi there, today i come here to show you a computer that i discovered some time ago researching about Telesincro, the first spanish computing company. This is the Serie Castor, and it was totally forgotten until some time ago when i saw it on this old article about the simo (A Spanish convention form office equipment):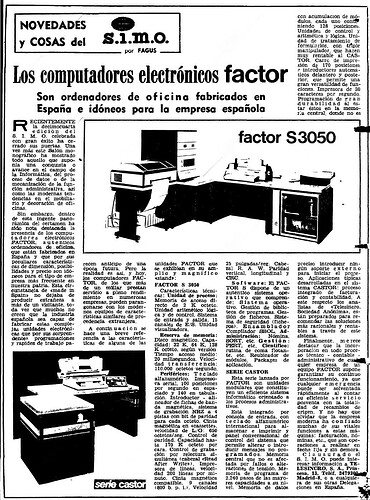 i asked about it to a engineer that worked at Telesincro and managed to get some photos from an old brochure: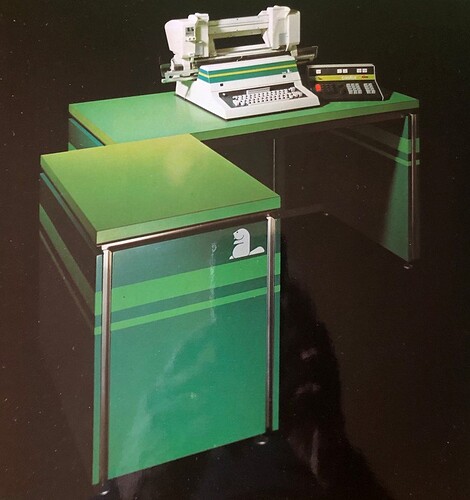 Its strange that this computer was forgotten, unlike the factor series of computers that they made between 1967 and 1976. It was launched in 1974 along with a revision of the Factor S.