The Factor-P from 1966, a wired-program desk-sized machine perhaps best viewed as a programmable calculator: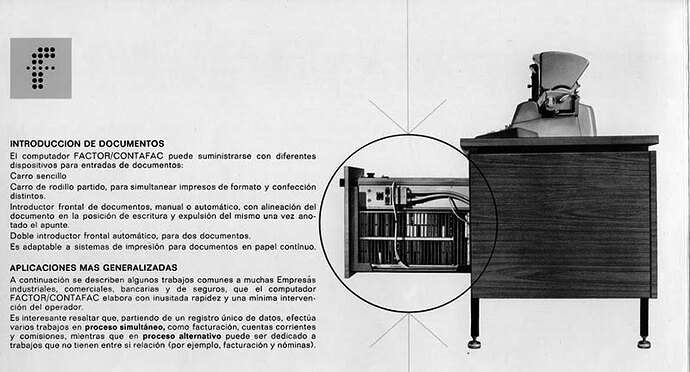 The successor machines Factor-Q, Factor-R and Factor-S were increasingly sophisticated, with the S model being a stored-program machine, having 2k to 8k of memory and 32k of drum storage - a first in Europe and ahead of its time.
More on all the Factor machines here including these images: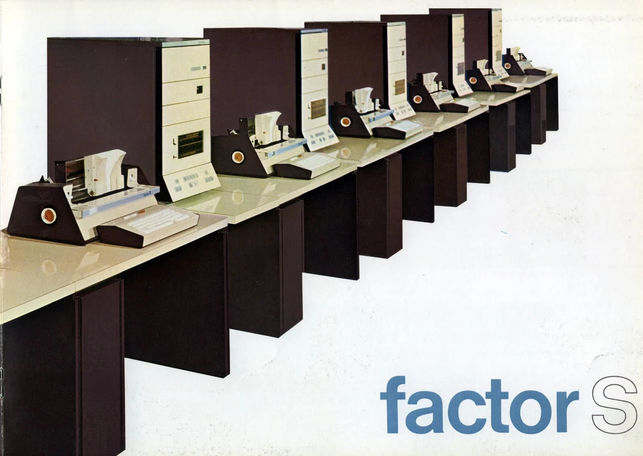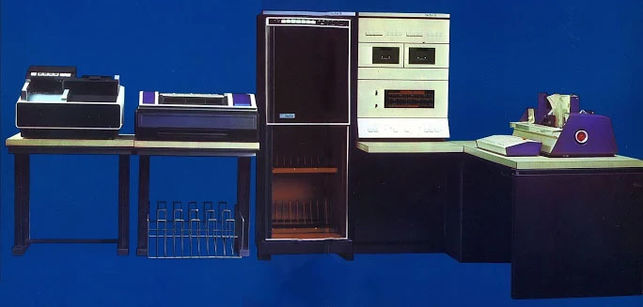 and these on the Factor-T: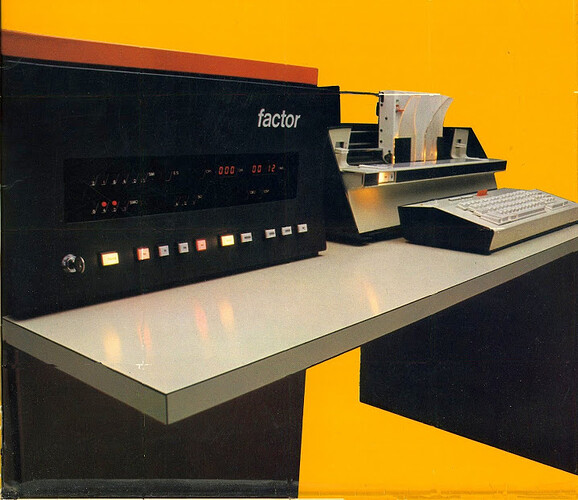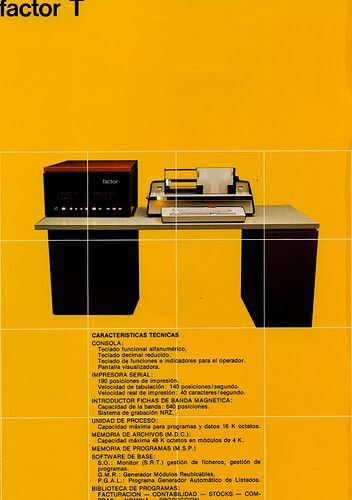 and see also the Catalan wikipedia:
See also this article:
In 1972, TELESINCRO had 16% of the Spanish market and ranked third in sales of office computers in Spain over its competitors. In addition, they sold a model in Portugal and France.