For no reasons other than personal gain (pain?) I decided to run some benchmarks on my somewhat retro Ruby816 SBC computer. It's a 65C816 CPU (the so-called 16-bit 6502) running in 8-bit mode with various BASICs and in 16-bit mode running a 32-bit VM to support BCPL. It runs at 16Mhz and has 512KB of RAM (only 64KB accessible in 8-bit mode though)
I was mostly interested in how much faster BCPL was. The result was that it is faster, but not always (bother).
I put together a blog post on my own site about it all, but I'll put the results table here: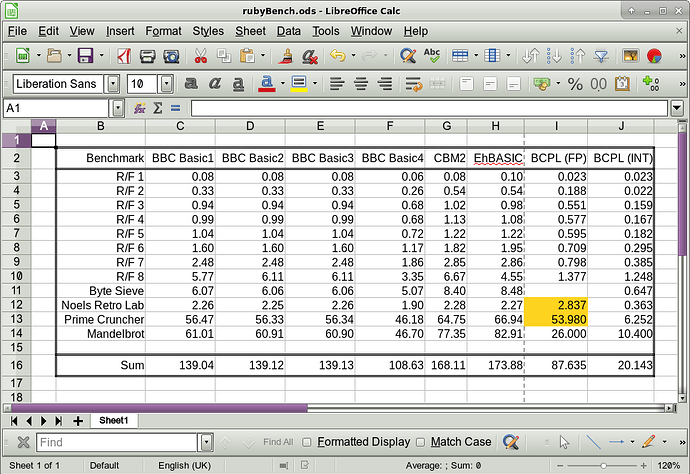 It wasn't always easy to do some of them in floating point in BCPL, and I gave-up with the Byte Sieve one, but do note that 2 were slower in BCPL than in BBC Basic4…
There is a link to the source code on my blog posting for anyone who cares to look.
Which is here:
https://projects.drogon.net/retro-basic-and-bcpl-benchmarks/
Cheers,
-Gordon