Nice piece about 1982's Tron ("From cyberspace to AI, Steven Lisberger's 1982 sci-fi classic was way ahead of its time. The team behind it explain how they made a game-changer.") - some pull quotes below which are as much social as technical… but first here's a making-of short: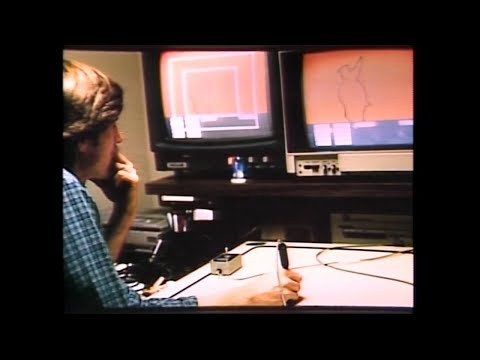 Found that here, where we read
To create the computer animation sequences of Tron, Disney turned to the four leading computer graphics firms of the day: Information International, Inc. of Culver City, California, who owned the Super Foonly F-1 (the fastest PDP-10 computer ever made and the only one of its kind); MAGI of Elmsford, New York; Robert Abel and Associates of California; and Digital Effects of New York City. Bill Kovacs worked on this movie while working for Robert Abel before going on to found Wavefront Technologies. The work was not a collaboration, resulting in very different styles used by the firms.
Also from there, this sequence of excerpts showing the CGI: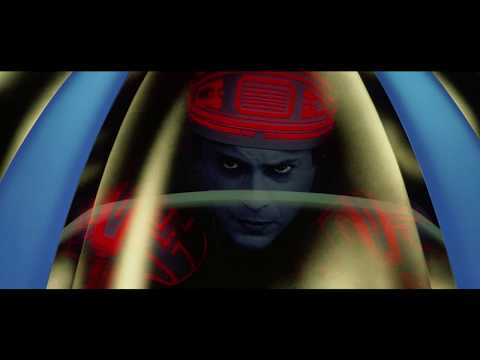 Interview giving the Abel & Associates perspective:
On the Foonly F1:
More on III:
From the headline article:
with 40 years' hindsight, Steven Lisberger's sci-fi adventure Tron was the shape of things to come: in cinema, in real life, and in virtual life. As a piece of entertainment, it is admittedly no classic, but thematically, Tron anticipates issues we are still grappling with today: artificial intelligence, digital identity, privacy, personal data, the dominance of big tech.
Tron also anticipated the digital future of film-making. It was the first movie to incorporate lengthy sequences of entirely computer-generated imagery (CGI) – a then-unprecedented 15 minutes' worth. Nobody had seen anything like it. As such, Tron paved the way for the current era of digitally enhanced spectacle, influencing film-makers such as James Cameron, George Lucas, Peter Jackson, Tim Burton, the Wachowskis (The Matrix bears many similarities to Tron) and former Pixar chief John Lasseter, who once said: "Without Tron there would be no Toy Story."
Tron emerged in the culture at the precise moment when computing power was being liberated from its military-industrial strongholds and put into the hands of the people, and that is also the story in the film.
In late 1979, while developing Tron, Lisberger and his co-writer Bonnie MacBird visited the Palo Alto Research Centre (Parc).
After seeing early video games such as Pong, Lisberger became interested in computer graphics. He met pioneers including Ed Catmull, the future co-founder of Pixar, who was at the New York Institute of Technology, and Phil Mittelman at MIT, whose company MAGI was making 3D tank simulations for the US military. Mittelman showed Lisberger a virtual artist's mannequin he'd created. "Frankly, it blew my mind," Lisberger recalls. "This was, like, the magic realms of wizards. As an artist, I thought: 'We should be dabbling in this stuff.'"

Lisberger was also thinking about computing power being in the hands of the state, collecting citizens' personal data: tax records, driving licences, and so on. "I'm already in your system. So why is it I don't have access to myself?" As such, Tron embodies the utopian dream of the early computing era. "It was a story of rebellion and revolution, and founding a new frontier that would enable a new civilisation to take hold."
Technically, Tron is a mix of live action, old-school animation and CGI. All three elements were challenging. All the special effects were added in post-production, so the actors were performing on blank, entirely black sets.
…
Tron's distinctive glowing circuitry was achieved through a technique called backlight animation, which involves making a negative of each frame and hand-painting the glowing areas. There were 75,000 frames to do; more than half a million pieces of artwork.
Tron's CGI elements were an entirely separate process. Computer graphics had been used in movies before Tron, but only in brief snippets. In 1973's Westworld there is a clip of a robot's-eye pixellated view, for example. Star Wars and Alien both feature 3D wireframe graphics projected on screens. Only a few companies could produce such images, each of which had their own room-sized computer and their own custom-built software.
…
Tron's animators had to map out the CGI scenes on graph paper, then calculate the coordinates and angles for each element in each frame. Computer engineers would then input all the numbers manually. And there was no way of seeing the results until the images were printed on to 35mm film and projected in the theatre.
The spin-off Tron video game actually made more money than the movie. The film was even disqualified from the best special effects Oscar, since using computers was considered "cheating".