Here's a video unpacking the early development of Yggdrasil's distribution - a fairly well-modified kernel supporting early CDROM arrangements: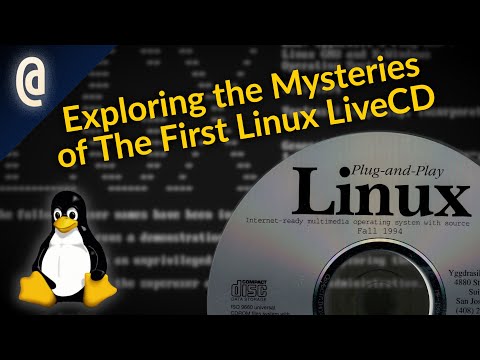 (I think I recall my first CDROM hung off the sound card, which had a port for the purpose.)
Among the oddities, Yggdrasil supported
a live CD, which could install various subsets of packages
transparent access to gzipped files
an early overlay filesystem (ifs)
ability to use the machine's BIOS and MSDOS drivers for otherwise unsupported hardware
Watch the whole thing - from LI to LILO to compiling Nethack to dialling California for email delivery.
Both the early sources and the early CDROM images are now found online.