A site presenting old adverts covers Xenix: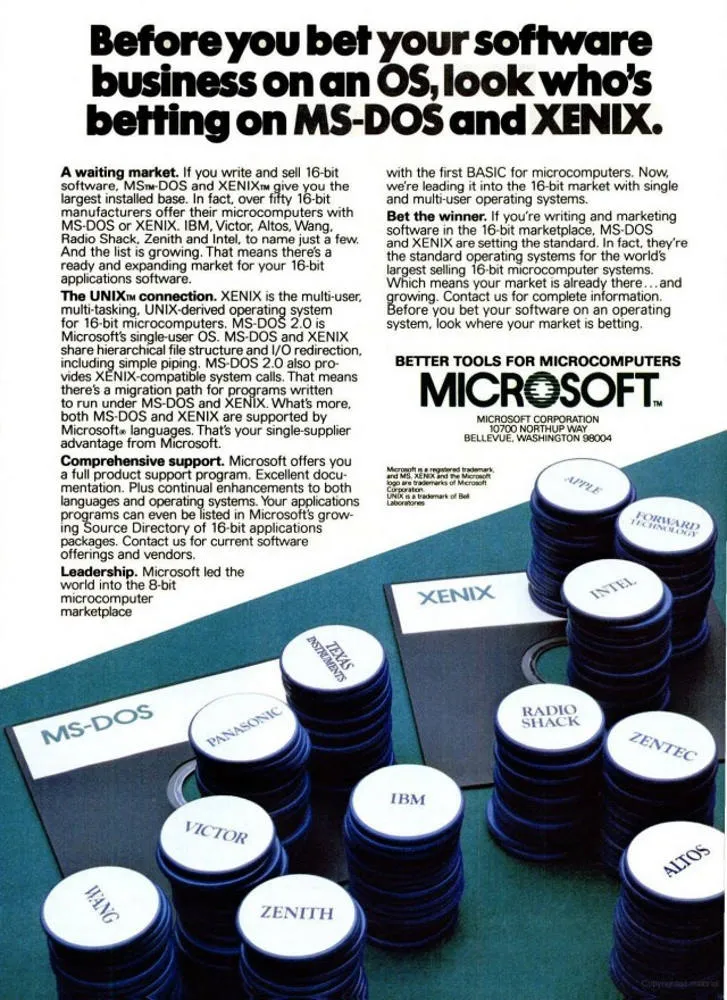 Judging by the ads, the idea is that MSDOS is for single-user systems and Xenix is for multi-user systems, and all you need to do is recompile your source, and so Microsoft is a one-stop shop for all your OS needs.
Microsoft didn't sell Xenix directly to end users. Instead, they sold directly to computer makers including: IBM, Intel, Management Systems Development, Tandy, Altos Computer, SCO, and Siemens. According to the February 1986 issue of Computerworld, Xenix was the most widely installed Unix-based microcomputer operating system.