http://classiccmp.org/dunfield/t80s/index.htm
Two old and remarkable machines, but no idea of the dates when they were built.
They are complete implementations of a Model III TRS-80 in homebuilt S-100 chassis, using a combination of homebuilt and modified commercial S-100 cards.
Both systems run using unmodified copies of the TRS-80 Model III ROMS, and come up with the TRS-80 Model III BASIC prompt. They can run TRS-80 BASIC and machine language programs, and the unit with the disk controller boots Model III TRS-DOS exactly as if it were a factory TRS-80.
13 slot backplane, 32K of memory but no disk controller.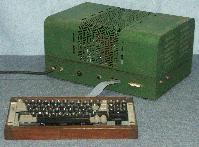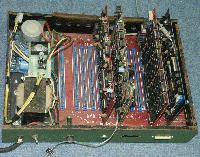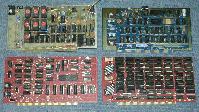 Also a 6 slot backplane, 64K of memory, with a homebrew disk controller and dual diskette drives.