A group using Unix, C, Lisp, awk, and more, to write demonstration games for the Atari 800 - games which turned out to be rather good.
"The Way it Should be Done" in Unix Review Magazine Jun 1985, page 33 and following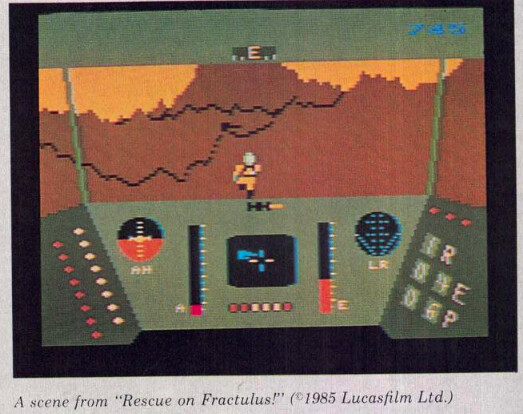 In this article I describe ways in which aspects of the UNIX system aided and influenced the development of two video games, "Ballblazer" and "Rescue on Fractalus!". Not only was the development of these games aided by the presence of UNIX software tools, but many useful ideas were suggested by examination of the tools' thoughtful design.
we decided to design and implement one or two "throw-away" games as a combination rite-of-passage and reality check. These games would also serve as a way of identifying the areas that would profit most from the creation of some software tools. It's a credit both to the members of the Games Group and to the ideas we championed that the "throw-away" games have gotten such enthusiastic reviews
The cross assembler and its macro library were written in Lisp. The Atari end of the download programs and the drum machine program were written in our Lisp-like cross assembler. The rest of the tool software was written in C.

Lisp was chosen because it took only two weeks to implement a cross assembler that allowed both assembler macro definitions and arbitrary Lisp expressions to be included in the assembly task. It also meant we could extend or reconfigure the assembler as we discovered unforeseen needs and deficiencies.
The ways in which the UNIX system aided the games design process can be grouped into two broad categories: software available on UNIX systems, and capabilities of the UNIX operating system itself. Available software included program languages, editors, communications programs, and other miscellaneous tools. The capabilities of the system included a hierarchical file system that made file sharing convenient. input/output redirection, and a general "permissiveness" that kept the system from getting in our way when we needed to do something strange.
See also
Lucasfilm's New World of Computer Games
and
TEN TIPS FROM THE PROGRAMMING PROS (Secrets from Lucasfilm's Game Group)
from Atari Connection, Spring 1984
via paulb on Stardot