From a thread over on Stardot, news of another implementation of a lovely short program, originally seen in 16 lines of Basic, and here seen in hand-coded ARM, running on a retrotastic 200MHz StrongARM RiscPC - one of the fastest machines Acorn produced.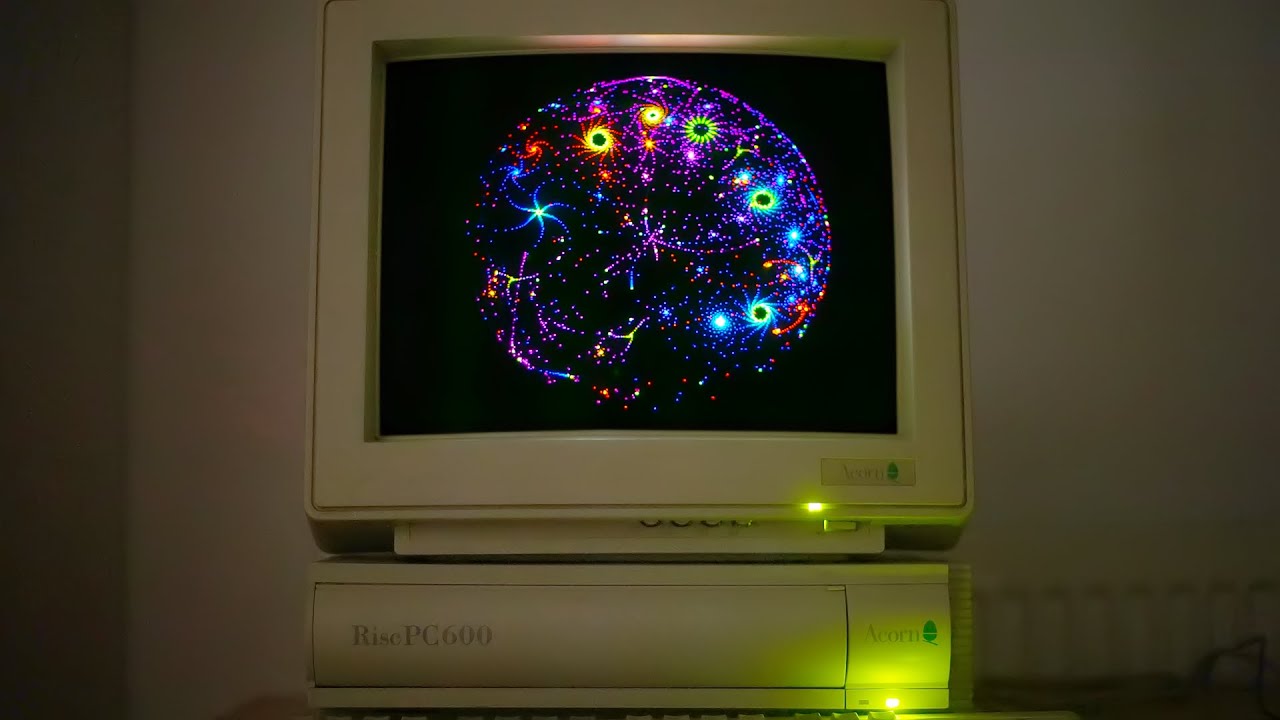 It's pretty enough as a static image but very much worth watching as a video.
Much more at the stardot thread
Bubble Universe - incredible 16 line demo - needs porting!
Wikipedia on RiscPC:
At launch [in 1994], the original RiscPC 600 model was fitted as standard with an ARM 610, a 32-bit RISC CPU with 4KB of cache and clocked at 30MHz… within only two years a DEC StrongARM could be installed at 233Mhz which was around 8 times faster.
(First seen as Spectrum Basic code by Paul Dunn, but he says he's not sure where he got the algorithm from.)