Justin Collins had the idea to bring a 1998-era 660LX palmtop to DEFCON for retro notetaking purposes:
Reviving an HP 660LX in 2019
Although there was, back in 2008, a Linux port (JLiME) for this machine (running a Hitachi SH3 at 75MHz), Justin had no luck with that, and got Windows CE updated instead. Unfortunately the browser can't do modern secure browsing.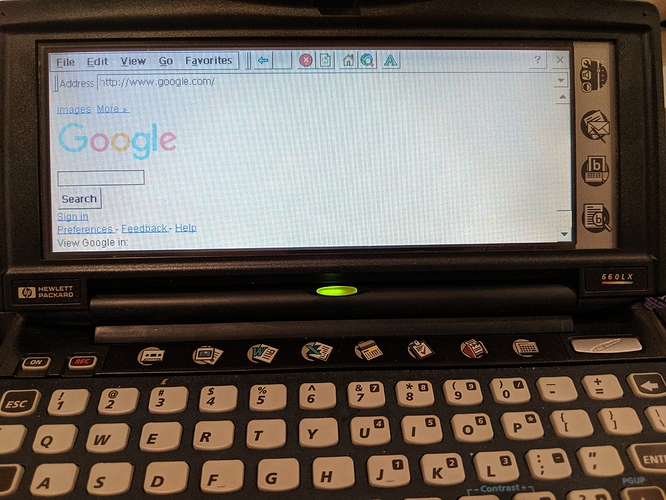 It's quite a nice looking little machine though, from a hardware perspective.
via @wazoox on diaspora