Mobygames is a website, database, and forum for cataloguing all games ever. There's an API, and every now and again they use it to publish a big chart of popularity by platform, and perhaps more amusing than that, a bar chart race.
Here's 1980, when the mainframe loses top spot - to the TRS-80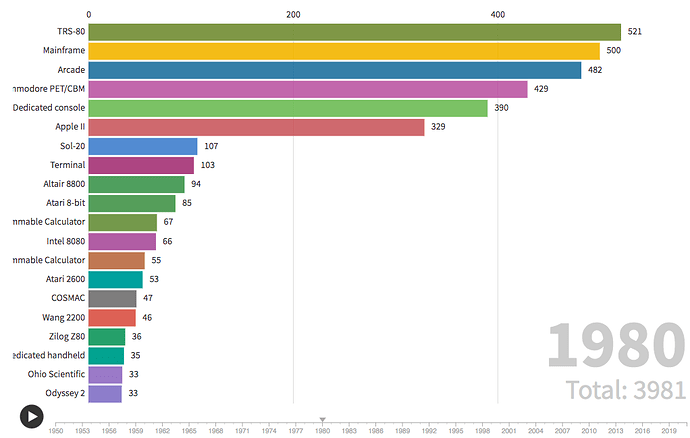 By 1984, the ZXSpectrum has displaced the Arcade category - and the Commodore 64 has top spot.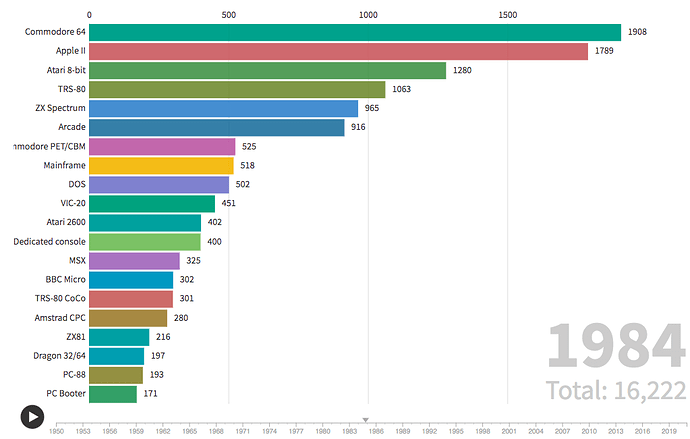 By 1993, DOS has taken the lead, from the C64, with creditable showings from Amiga, Atari ST. Amstrad's CPC was looking good for a while.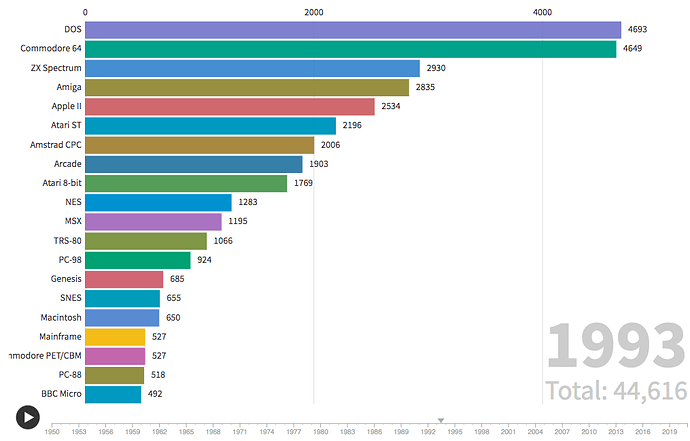 It takes until 2004 for the Mac to overtake the Apple II, and 2012 for the Mac to take 3rd place from the C64.
via Elissa on Mastodon.