I do like a front panel! Here we have illuminated push-buttons, not toggle switches and lamps.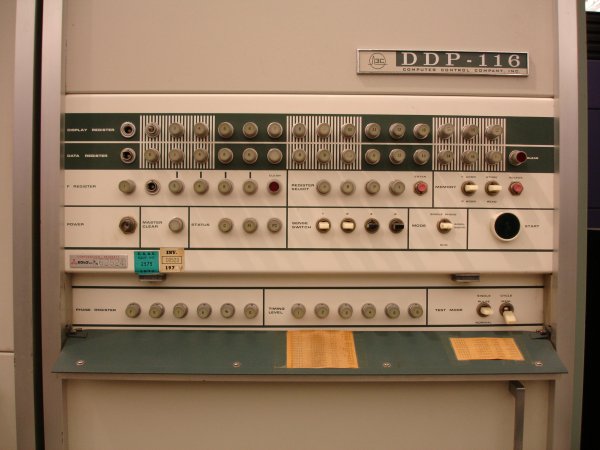 and I like it even more when there's a short bootstrap routine printed out and taped on the front: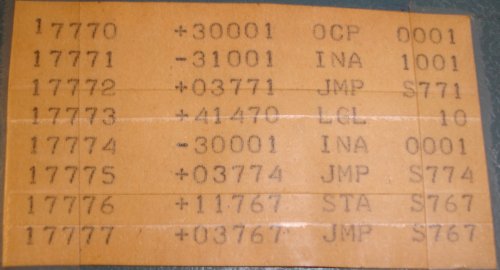 This is the DDP-116, from 1965, the first commercial 16-bit machine, selling nearly 200 units. Built to match the price of the PDP-5, using transistors for logic and core for memory, it was set back a bit by the PDP-8 coming out at a lower price.
The machine was invented because marketing wanted a machine to sell for $30k - that was the only constraint! (From this oral history of Gardner Hendrie)
More photos and info here
https://www.computerhistory.org/revolution/minicomputers/11/336
Main photos from Adrian Wise's site which has much interesting detail on the series 16 machines:
http://www.series16.adrianwise.co.uk/history/ddp_116.html
http://www.series16.adrianwise.co.uk/index.html
(Edit: from a G+ post archived here.)