My brother-in-law just showed me this absolutely amazing piece of machinery (link in Russian):
If you don't speak Russian (mine isn't nearly good enough to read the page), use Google Translate; it's pretty good on this particular page, although you may wish to know that: "car" probably means "machine", "lamp" probably means "tube", "earn" means "work", and maybe a few others that you can hopefully figure out as you go!
This video in particular is amazing, he shows the internals of the machine in operation as it calculates the square root of 2: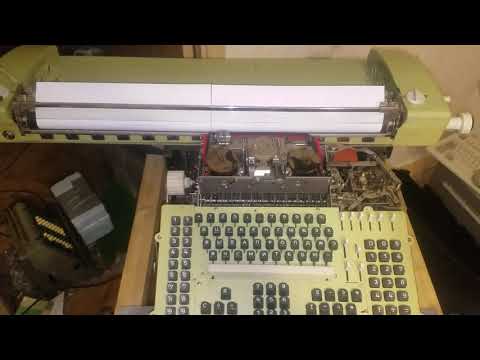 It appears that this is a rather complex purely mechanical calculator that is capable of running simple (or really, not so simple!) stored programs that are encoded as metal stops pushed into a programming board. The author of the page has written a few additional pages about programming the machine (linked near the bottom) that describe in more detail the specifics of how it works.
It looks to me like it is constructed more or less like a pinwheel calculator, simply more. I now dream of acquiring one of these!