Continuing the discussion from ADDS Envoy Traveling Terminals: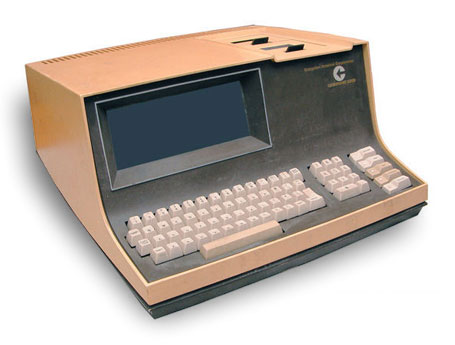 That terminal reminded me of the Datapoint 2200. This "terminal" was actually a computer in disguise. The processor was a TTL equivalent of a serial version of the 8008. Intel developed the 8008 under contract to Datapoint, but failed to meet the deadline. The bit-serial TTL version was faster, anyway.
I personally think this "terminal," which could be and was used as a computer, could lay claim to being the first "personal" computer, although too expensive for most individuals.