An interesting project, attempting to build a vacuum tube (valve) computer in the 21st century, implementing the RISC-V architecture.
"Building a vacuum tube computer"
https://www.ludd.ltu.se/~ragge/vtc/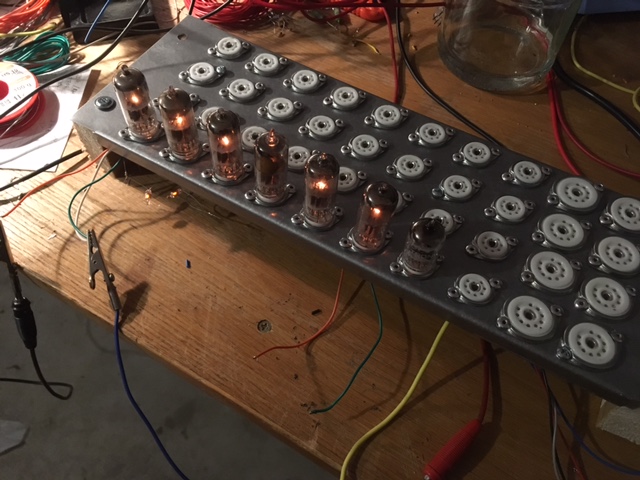 From the project description:
Vacuum tube computers haven't been built for 50 years, so I thought it was time to do it again.

A design goal is to only use technique from around 1950. That means vacuum tubes for all logic in the CPU, no semiconductors except for crystal diodes (patent from 1906, commercial germanium diodes in the 40's).

The plan is to implement an existing architecture, and here the conclusion has come to the Berkeley RISC-V. It has only 37 instructions in its RV32I description, is very clean and simple in design and there are test programs and software available.

Another goal is to construct the computer using a cycle time of 1us (1MHz), to get a reasonable speed.
The project starts in August 2013 (nearly exactly 6 years ago as of writing this) with the acquisition of some tubes (valves), the last entry (for the present) being posted in April 2018 and ending abruptly mid-sentence (a bit worryingly so

).
Found via Hacker News: https://news.ycombinator.com/item?id=20691577