A nice series of photos of Bill Gates, who, by the way, just stepped down from the board of Microsoft, shot in 1984, when Gates was still actively working on code.
Highlights, are a photo showing Bill Gates with a design draft of the MSX character set still under revision (readable!), and this name-the-computer image: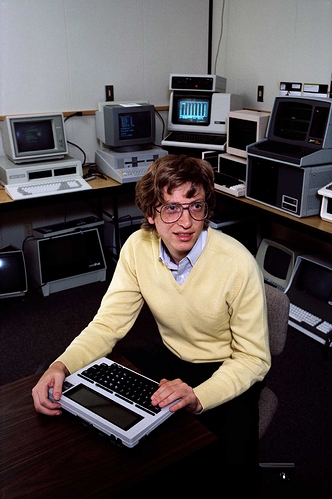 A propos, can you name the machines?