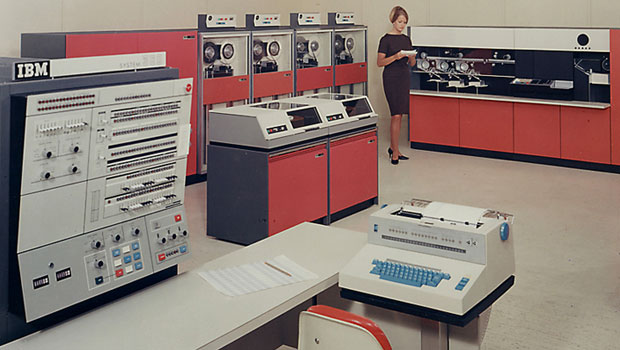 (Image: IBM, https://www.ibm.com/ibm/history/ibm100/us/en/icons/system360/impacts/ – I love this product design by Eliot Noyes and how it managed to shape the form of precision!)
58 years ago, on April 7, 1964, IBM proudly announced the product it had bet its future on:
IBM Board Chairman Thomas J. Watson Jr. called the event the most important product announcement in the company's history.

The new equipment is known as the IBM System/360.

It combines microelectronic technology, which makes possible operating speeds measured in billionths of a second, with significant advances in the concepts of computer organization.

At a press conference at the company's Poughkeepsie facilities, Mr. Watson said:

"System/360 represents a sharp departure from concepts of the past in designing and building computers. It is the product of an international effort in IBM's laboratories and plants and is the first time IBM has redesigned the basic internal architecture of its computers in a decade. The result will be more computer productivity at lower cost than ever before. This is the beginning of a new generation - - not only of computers - - but of their application in business, science and government."

More than 100,000 businessmen in 165 American cities today attended meetings at which System/360 was announced.
The full annoncement can be read at the IBM site, here:
There's also a HN-discussion on this – and some interesting posts may show up there: