Nice find! There's a comparison table in there of various machines from the Germanys and elsewhere.
I like the use of computers in optical systems design - something which can improve an existing technology - by Carl Zeiss Jena in the middle of the 50s, and described here as the first in-house computer. First the OPREMA ("In order to increase the service life of the relays, they were only switched when there was no voltage"), then the ZRA1 (electronic) and then transistor-based machines.
We see the R300 as a version of IBM's 1401. Nice photos: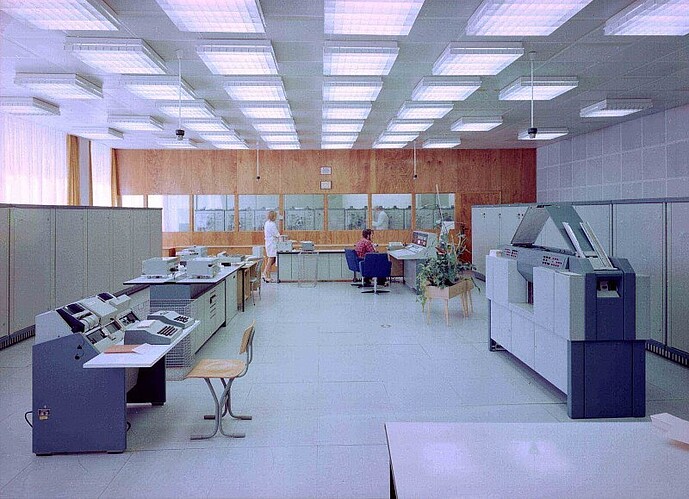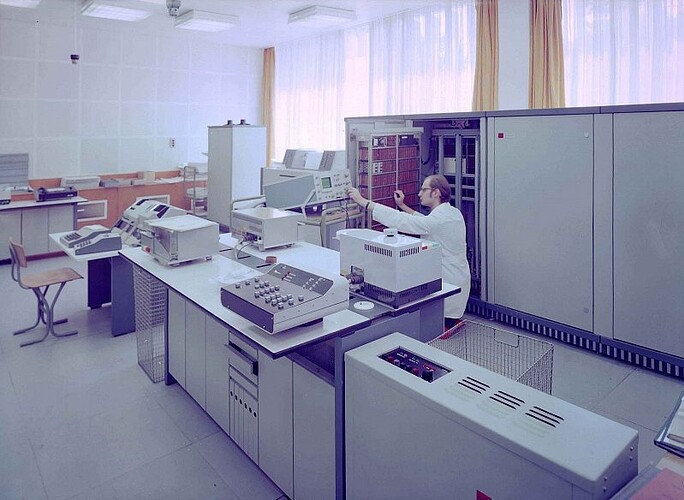 There's a link to a 1981 DDR documentary about microelectronics too - for industrial control, for trains, for offices.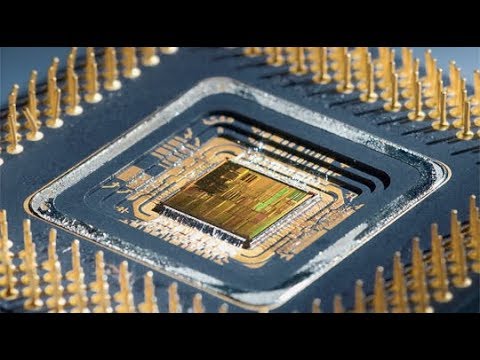 And I see a link to a followup article:
The computer systems Oprema, ZRA 1 and ZRA 2 as well as the Robotron 300 tell the story of the beginnings of machine computing in the former GDR. After the German inventor Konrad Zuse was able to complete the world's first functional computer with the Z3 in 1941 , the 1950s were dominated by the GDR.