So, the Commodore floppy drives had a 6502 CPU and a little bit of RAM, which was often loaded with custom fast-load routines because by default it was infamously slow. No video chip, though.
Well, this mad scientist decided two output lines was a perfectly usable composite video output, using a resistor on one of the lines to generate h-sync and v-sync signals.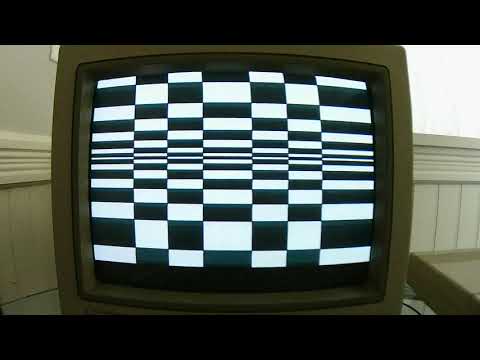 The C64 is used strictly to load a custom routine into the floppy drive and is then discarded. The floppy drive itself plays the ensuing demo, with the 6502 generating the video signal on the fly.