I'm currently reading a book about early 70s databases, some are very rare. I'm still reading it, so I will report in some days.
By coincidence I found some interesting manuals about VAX Datatrieve, uploaded in 2021. At a first sight I haven't found them on bitsavers, but probably are somewhere in subfolders. On Bitsavers there are many microfiche source listings uploaded in Dec 2021 (PDF-DEC-VAX-Microfiche).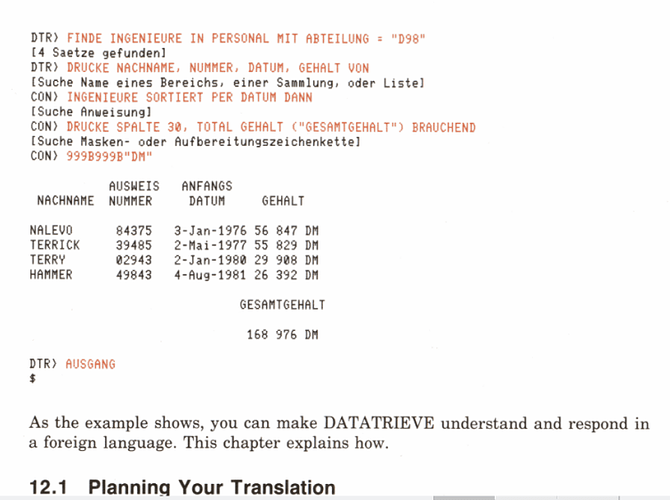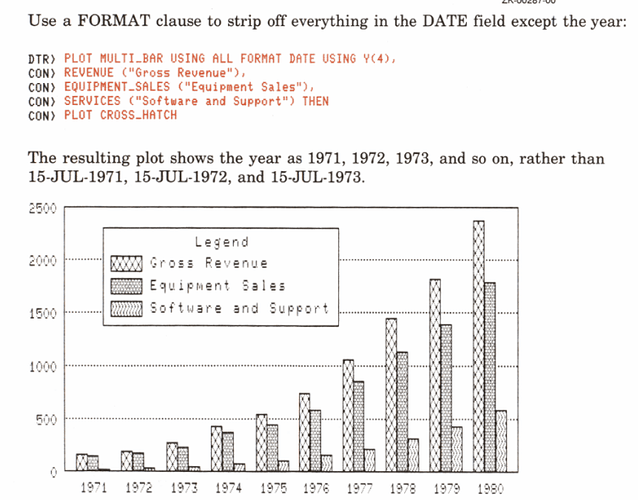 http://vtda.org/docs/computing/DEC/VAX/
There are many outputs and samples in BASIC, FORTRAN, COBOL etc in the "Guide Programming". Even this one in German.
The second picture above is from "Using Graphics" also pie charts etc.
There's also a funny command plot wombat in b&w.
I found the same picture in color here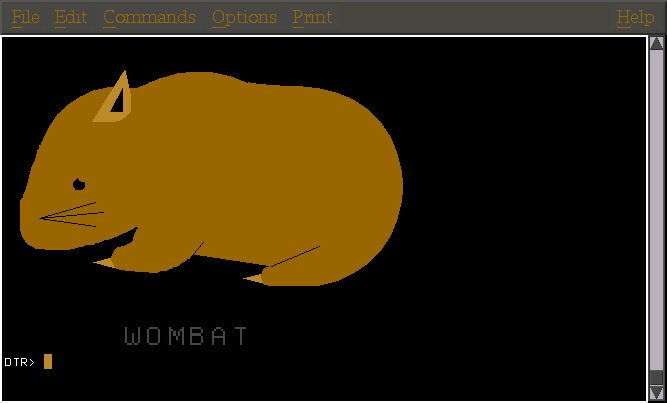 https://www.ibphoenix.com/resources/documents/history/doc_295