With user groups meeting online, there's no travel involved and timezone differences become the biggest barrier (so long as English isn't a barrier.)
The Acorn-centric crowd at stardot have been meeting for a while under the ABUG banner, and are now meeting online. There are general chat sessions, dev sessions, preservation sessions, and all-day sessions with invited talks.
The next one is this Saturday - agenda and sign-up here.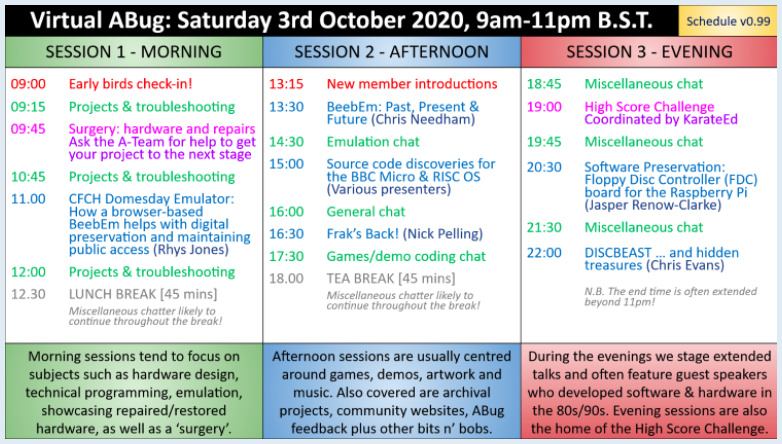 Some of the talks from previous sessions can be found as videos here and some here.
The RISC OS user group of London, ROUGOL, is also meeting online, monthly. They put a video up too, of an invited talk:

The Handheld and Portable Computer Club are meeting about every two weeks. But as a bigger deal, their annual conference is coming up shortly. I think there will be an online stream, whereas 'attendees' will need to sign up.
Any more regular or annual events coming up?