Searching on my HDD, I found this photo, I captured from ebay in 2019.
Offered and probably sold for 80 EUR + shipping.
Siemens E 298 Prozessleittastatur PLT/M.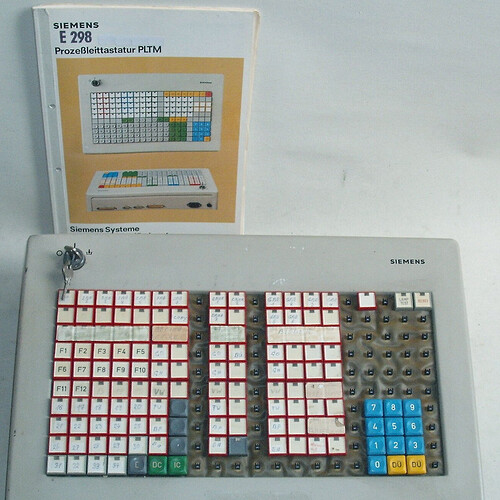 10x20 keys, obviously versatile.
Serial connector(s), keys with LED, lockable. Driven by an 8085 and an EPROM for writing own routines. Selectable 150-9600 bauds.
One key is for an LED test of all keys.
I haven't found any photos online, nor information.
Siemens had different systems. Could be Sinumerik, Simatic, Teleperm or else.