Finally, I won an auction of a rare device. The seller didn't knew exactly what it is (although there's a manual). I did some research before, mainly on the FESTO website, also via archive-org but couldn't find it. The device is larger and much heavier than thought (although portable with a handle). The console below is 7 cm thick, including the upper part 14.5 cm high, size 38x38 cm. The connector is huge (wasn't pictured). It's from 1981.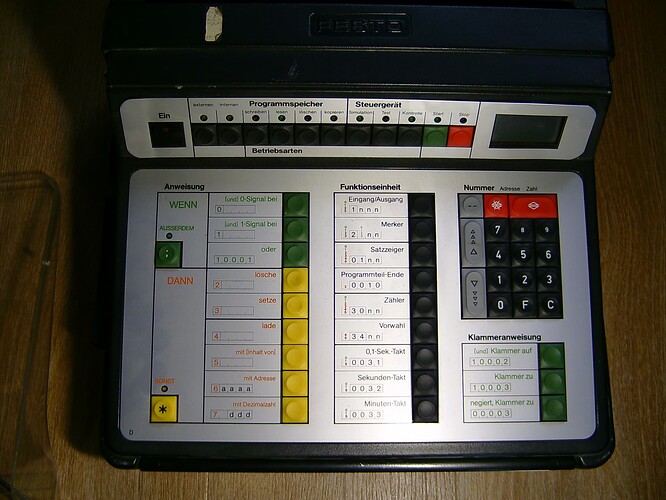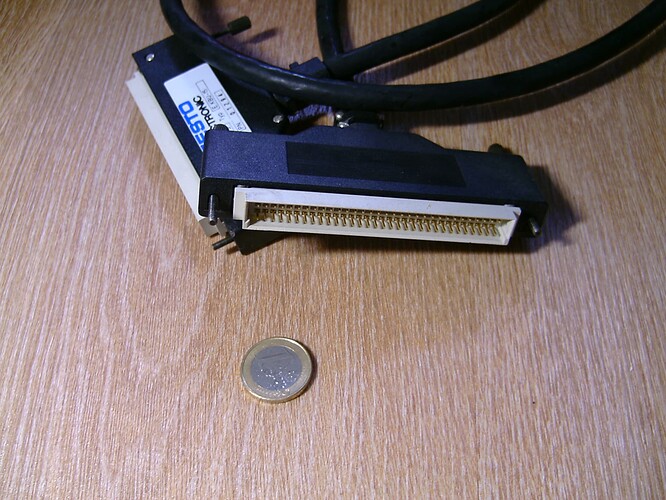 I have just received it and have to read the manual.
Rare is "Vorwahl" what means (telephone) prefix number. Wenn, dann means: If, then
I assumed a didactic device. They now have the label FESTO DIDACTIC (not on this device).
Siemens is or was a partner, hence the Siemens style keys. They also now own the brand Lab-Volt.
The company (now) has a very wide product range, I think starting with pneumatics.
Any guesses?