I found this device on ebay (the seller don't know what it is).
I think this is a word processing system. Red, VFD display, 1 line. Probably 70s.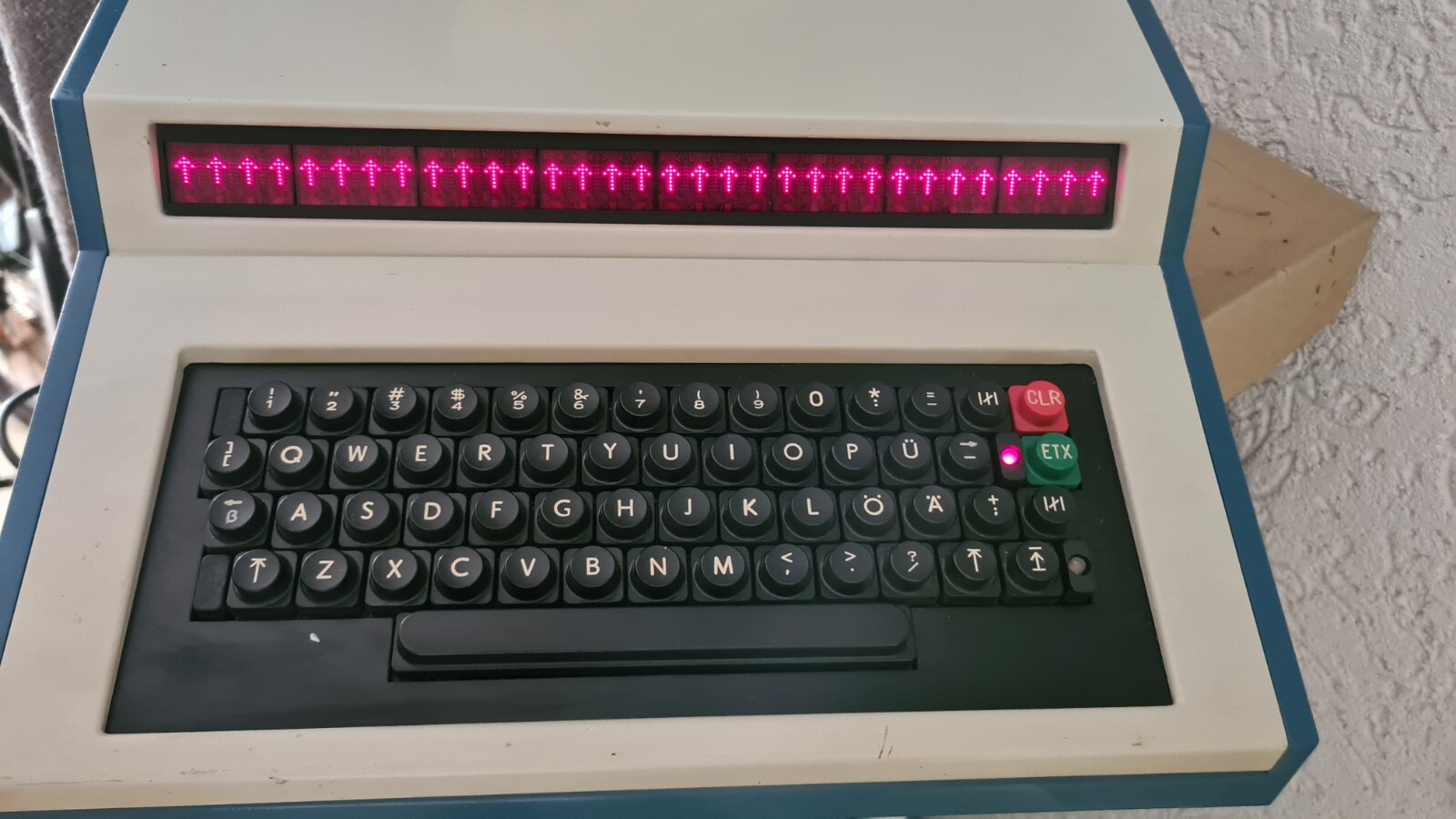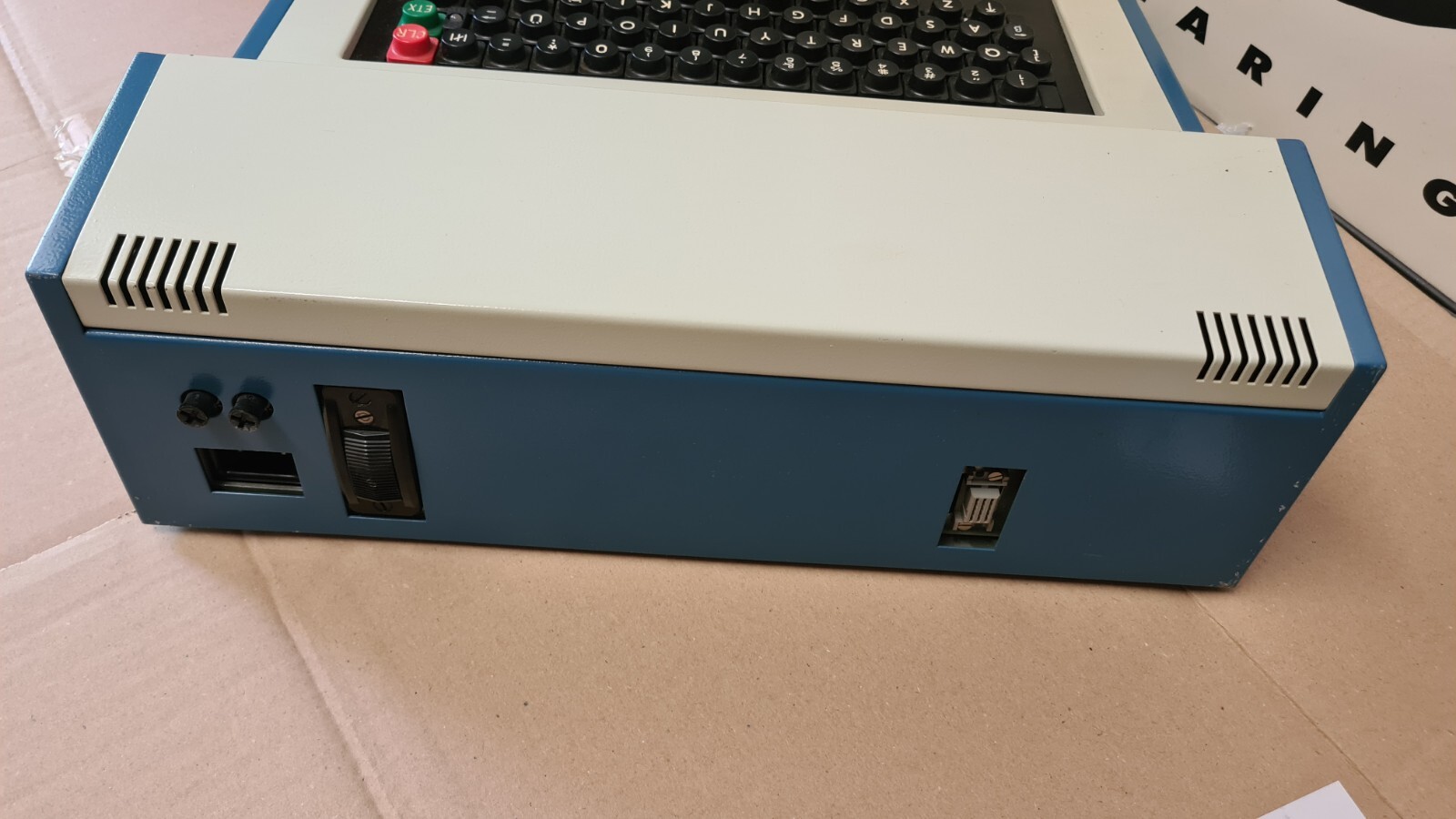 Some keys are also unusual. ETX is probably end of text. CLR is clear.
The arrows with the line on top might be SHIFT? I found only this Unicode ⭱ (U+2B71), but I think this is a newer, other, regular arrow. Very weird is the key with 3 vertical lines and one short diagonal line in the middle. There are German umlauts, but QWERTY instead of QWERTZ.
So what are these characters and are they on Unicode? I haven't found them but there are too many characters.
And what is that interface? And what manufacturer? Should be Japanese.
Is there an online OCR for a single handwritten character painted on screen? I remember that there were some, at least for kanji characters. But I can't find them anymore.
Another interesting word processor is this (Olivetti DE 523, some more also at this museum)