Hi everyone, good afternoon!
I'm trying to find a list of computers produced by Monroe company without any success. I have found an entry for it on old computers site http://www.old-computers.com/museum/computer.asp?c=1078&st=1
but no more that it.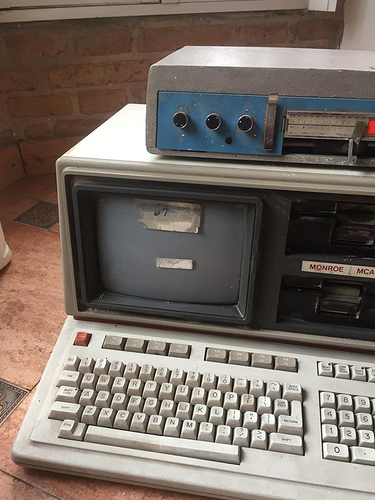 I have found that a person near to my town it's selling a Monroe MC200 but I couldn't find any information about it.
I would like to know which kind of machine is and if it's defective which chances I have to repair it.
Regards, and thanks in advance!