An event this weekend at The National Museum of Computing (on Bletchley Park campus) has possibly assembled and exercised the largest Econet of all time - that's my guess anyway. But in any case the Econet LAN Party event seems to have been a great success, including bridging over the internet to stations in Yorkshire and in Switzerland.
Here's a quick look from early in the proceedings: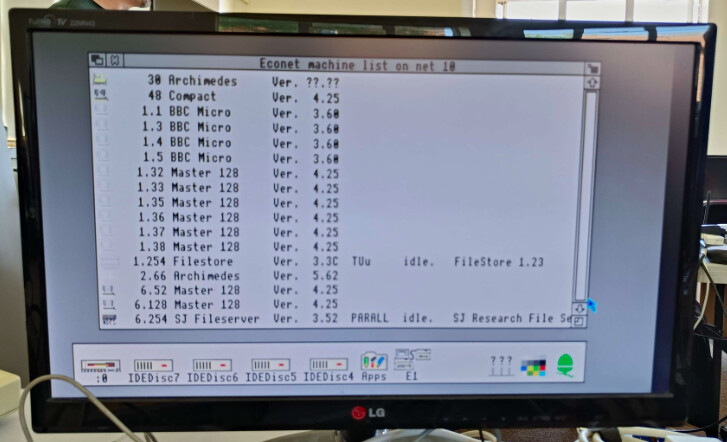 Acorn's network protocol Econet supports file access and print service, also messaging and other communication applications. It was widely used in UK education, although slightly after my time. There's a byte worth of stations on a network, a byte's worth of networks, and a means of bridging networks.
Photos and discussion over on Stardot:
Econet LAN party – TNMoC 20th and 21st May 2023 - Page 5 - stardot.org.uk
More info on Econet
And here's a journey from a 1980 to a 1988 typical Econet with many links within:
http://chrisacorns.computinghistory.org.uk/Network/Econet.html