As seen on the PiDP-11 list:
Here's a photo of a VT220 logged into ITS, with the pdp11 emulator running PDP-11 Logo.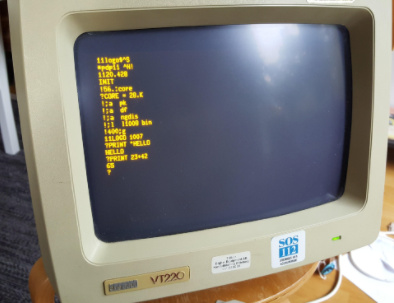 where Lars Brinkhoff writes:
… I'd like to mention there is a pdp11 emulator for ITS. MIT had many PDP-11 machines offloading the main PDP-10 computers, and also standalone PDP-11 e.g. in the Logo group.
Bigger photo at the link. I'm supposing the ITS in question is running on a SIMH emulation - there isn't yet a PiDP-10 although it is in the works.
(Wikipedia notes: "[The Incompatible Timesharing System] was written in assembly language, originally for the PDP-6 computer, but the majority of ITS development and use was on the later PDP-10"
Lars has also collected some photos relating to ITS.