I struggled a bit to find a photo of the well-known wall of orange phenomenon, but here's one from Brian Conlon's pages on the totalisator: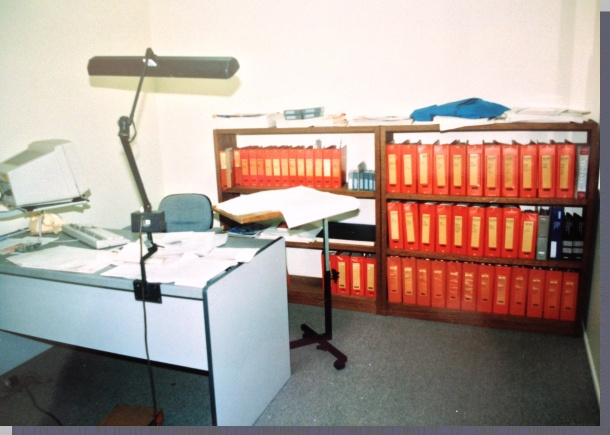 There's also a version in the wikipedia page for RSTS/E: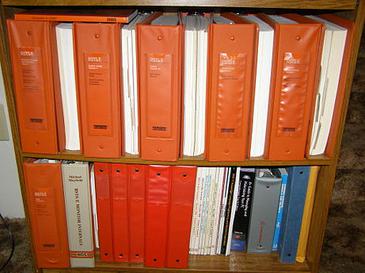 This is a photograph of a bookshelf containing the complete operating system document set for RSTS/E. A complete set takes up 3 feet of bookshelf area which is why half of these 3-ring binders are placed in this bookshelf backward. This picture does not display any information from the interior of these binders that could be considered proprietary and therefore should be fair use to view.