If you'd asked me last week, I might have said that Psion skipped the Psion 2. The original Psion Organiser is in the shape of a brick with an ABC keyboard - certainly a computer, and portable, but not much like the Psion 3 which is a palmtop with a QWERTY.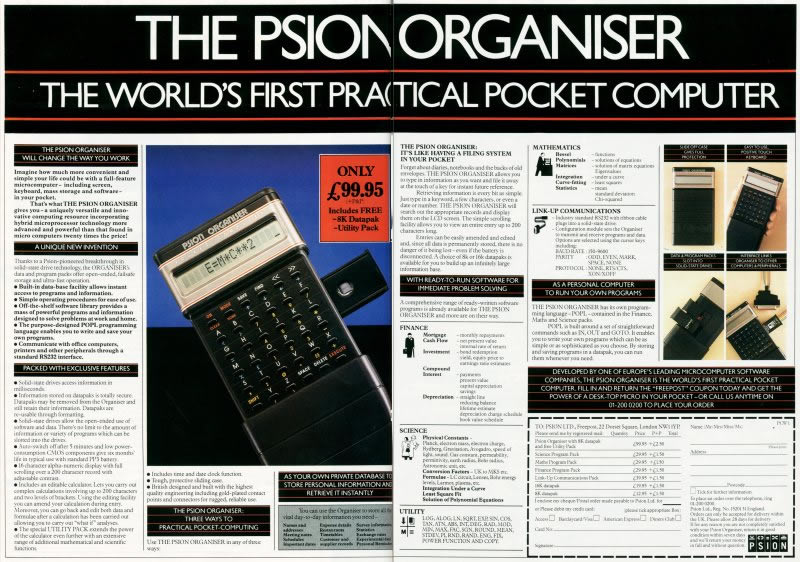 (Photo from Bioeddie's site.)
But it turns out there was an HC series, which not only introduced the EPOC operating system and the OPL programming language, but also had a command line. But it was still in the form factor of a brick and with an ABC keyboard, and could withstand three-foot drops onto concrete.

Photo from Bioeddie's page Psion HC 100, 110 and 120 Models
For more overview see Steve Litchfield's History of Psion
And for the HC's technical manual, see this PDF.