Maybe you wonder: What's a MicroWriter? … and what is it made of?
Image from wikipedia by Steve Baker: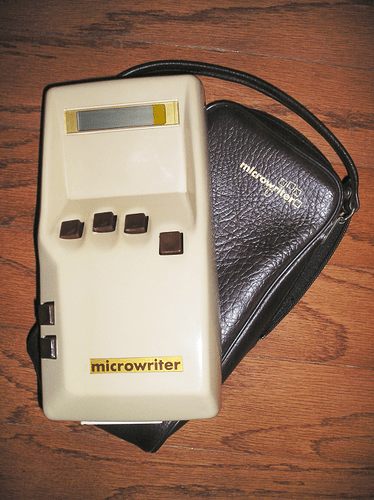 More info here - it has a one-line display, into the current document, and a tape interface for storage. So, not so much a keyboard, more a document entry device.
Invented by Cy Endfield, an un-American.
Here's an in-browser emulator, for those of you with a numeric keypad:
http://www.loper-os.org/mwemu/mwemu.html