How many 8 bit microcomputers of each flavour were sold? Which dominated? There's a 2005 Ars Technica article with some nice images (most likely US figures not worldwide…):
The early years: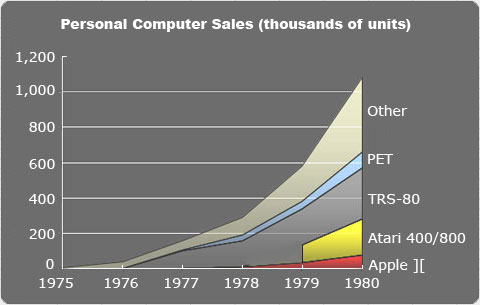 The later years: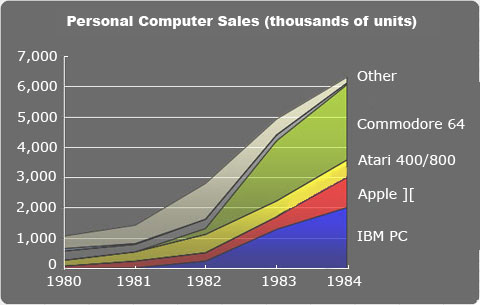 And the C64 had quite a long run at the top (still at more than a million per year in 1989):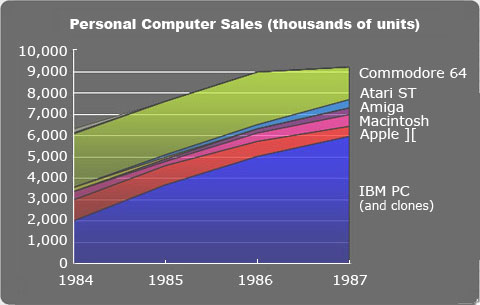 It looks like the C64 peaked at 40% of market share and that was exceptional (although we see elsewhere the TRS-80 reaching 70% very early on):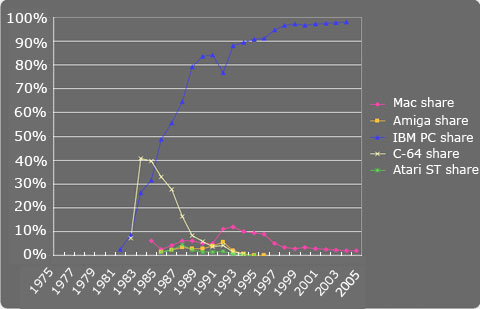 Michael Stiel put some work in to resolve competing claims for numbers, and came to 12.5 million C64s over all time. That compares to 5 million in the Apple II series, 2 million for Atari, and 1.5 million for the BBC Micro.
On the other side of the great divide, we see 5 million Spectrums, 3 million CPCs, and 8 million PCWs.
I bet I've missed some obvious ones - but any huge sellers missing?