I was away at the weekend, up on the moors of the Peak District, and it just so happened that we could see the Lovell Telescope at Jodrell Bank some 20 miles away - here's a capture from Google Streetview, pretty much the right perspective: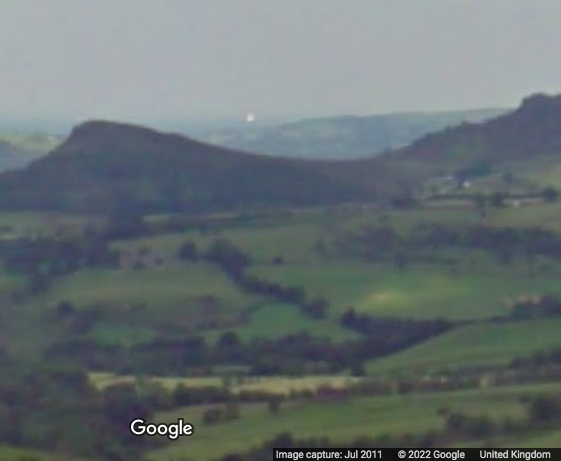 For historical context, "when construction was finished in 1957, the telescope was the largest steerable dish radio telescope in the world at 76.2 m (250 ft) in diameter" and it was able to track Sputnik and communicate with later probes to the Moon, to Venus, to Mars, and deep space. The Lovell telescope is also known as the Mark I.
You can't get far with a radio telescope without computing, of course, so I looked into that. Wikipedia says:
The telescope was first controlled from the control room on 9 October 1957, by a purpose-built analogue computer
And here it is, as seen on this history page: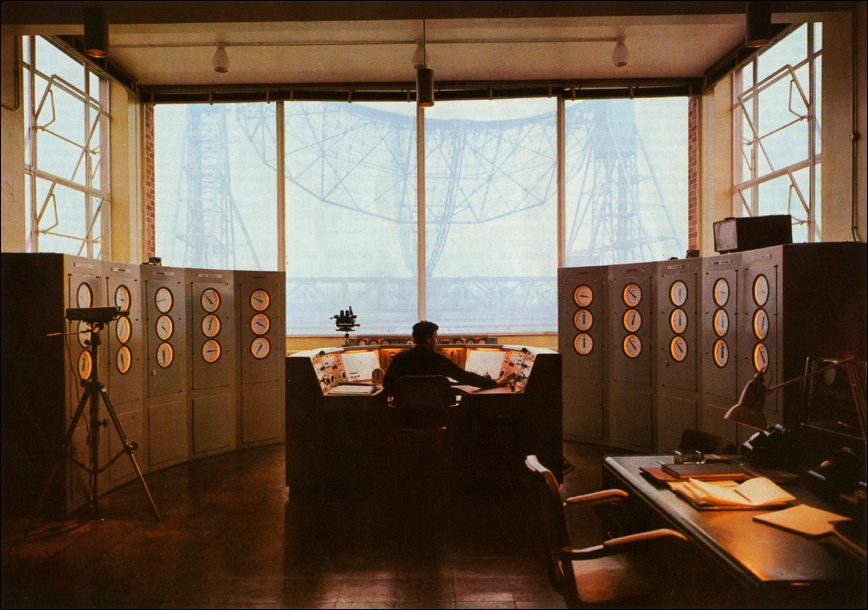 But we learn that digital computing was soon brought into play - although first used for the nearby Mark II:
Not long after, two Argus 400 computers were acquired. The first replaced the Mk II's Argus 100, to both control the telescope and acquire its data, whilst the second was used to acquire the data from the Mk I telescope. The Argus 100 was moved into the Mk I's control room to replace the electro-mechanical analogue computer. At this time, our offline computing was carried out first by the University of Manchester's ATLAS computer, and then by its CDC 7600 computer.
Read more here:
I did visit Jodrell Bank as a child, but I see it's still possible to visit now.