Another "first" which needs very careful qualification - in this case, "the UK's first home-grown laptop computer." It runs CP/M, but was sold as a "text processor" for the busy civil servant who didn't want to be associated with mere typing or word processing.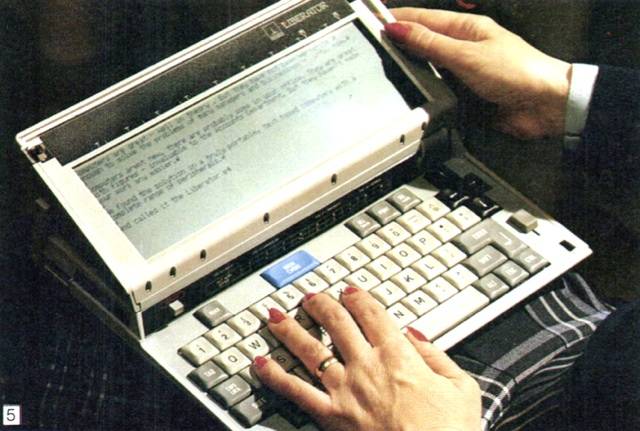 Image from this four-part series: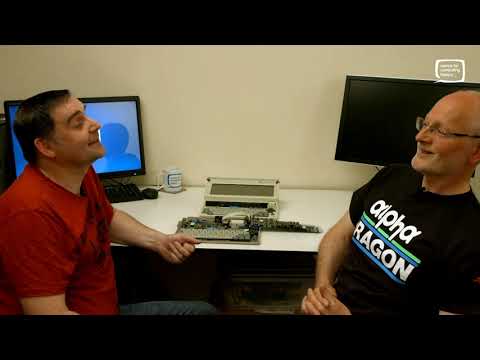 See also
Wikipedia says:
The design of the Liberator was instigated in 1983 by the UK Government's Central Computer and Telecommunications Agency… envisaged as a portable device to allow civil servants to write and print their own reports, rather than using the services of typists. The CCTA initially contacted Dragon Data to develop the product, but the company went into administration shortly afterwards, and the engineering team were taken on by Thorn EMI to continue the project in 1984.

The team consisted of five former Dragon Data employees
One of those was Duncan Smeed who appears in the video above.
Just for interest, from part 3 of The Register's article, this photo shows "The Dragon Portable that might have been: Convergent Technologies' WorkSlate"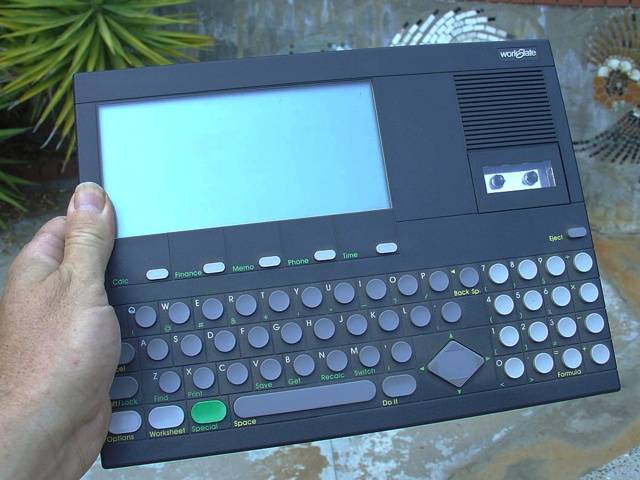 and credits it to Digibarn (where you'll find more.)