Rather a nice authentically-old school single board machine with a nice full size mechanical keyboard: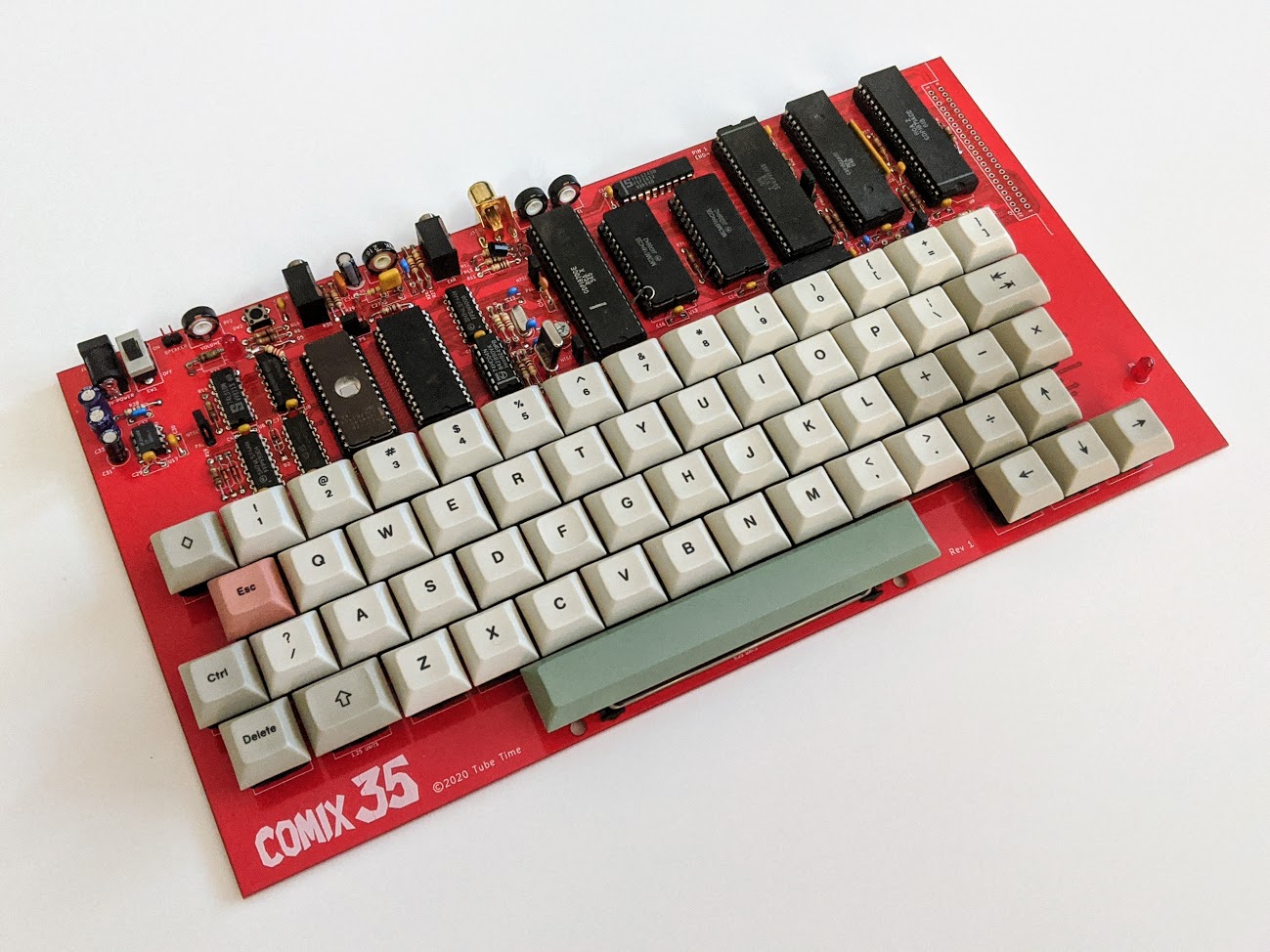 32k SRAM and running on an 1802 processor. You do need to find a source for the 4 older chips…
Full build instructions within:
There is apparently a lot of free software (although the linked archive site seems to be broken):
The COMX-35 has a keyboard with an integrated joystick in place of cursor keys. It was relatively inexpensive and in the Netherlands it came with a 'large' collection of free software. COMX-35 was manufactured in Hong Kong by COMX World Operations Ltd.
Here's the original machine:
http://www.comx35.com/comx35.html