From Heinz Nixdorf Museum, and in German, a blog:
The little one from IBM ("Der Kleine von der IBM")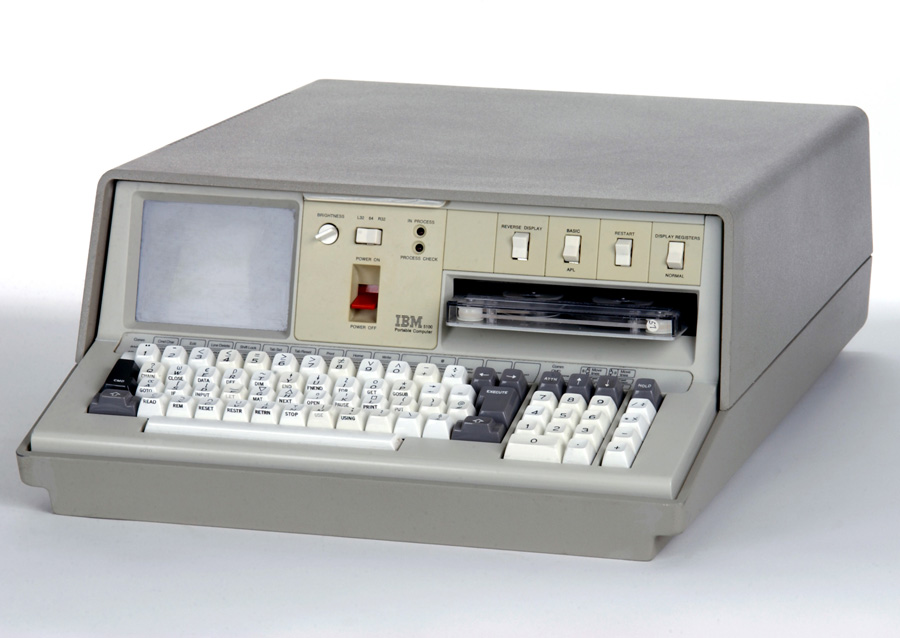 But as early as 1973, the SCAMP portable computer was developed in the IBM branch in California. Two years later the IBM 5100 emerged from it. On September 9, 1975, IBM put it on the market. It was the company's first small computer.
In August 1973 Friedl and his team presented a working prototype. It was called SCAMP or "Special Computer, APL Machine, Portable". APL was a programming language that the computer understood. The English word "scamp" means something like cheeky badger. The little rascal had microchips inside and a working memory for 16 kilobytes; there was also a data cartridge. It was eight inches wide; When closed, it could be carried with one hand. The SCAMP was not built in series, but was often demonstrated in the company.