Teletext being the videotex service carried over the TV signal and Blocktober being a celebration of the possibilities of this 25x40 character display…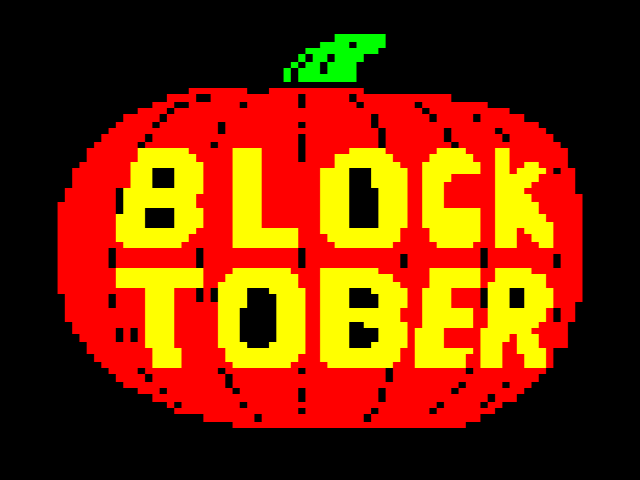 There's an associated teletext service too, accessible in your browser, called Chunkytext:

Earlier this year, the Blockdown Block Party.
Teletext rose to popularity (in the UK anyhow) at much the same time as home computing did. Acorn's BBC Micro used a Philips 5050 teletext display chip for its memory-frugal Mode 7, so we had - and some of us still have - several ways to enjoy this early digital medium. I'm sure some will even have memorised the control codes.
At a slightly later point, Telesoftware was somewhat portable software transmitted in a mildly encoded form in a few specific Teletext pages. I see there's a playlist with a demonstration:

A favourite teletext page for me was the Engineering Test Page, which you can see here along with many other captured historical pages from Ceefax and Oracle.
Oh, and there's a Teletext Archaeologist:
https://twitter.com/grim_fandango