During research in the Swedish Electronic magazines, I mentioned on my previous thread about ETAP, I found this interesting photo with a lady at a Terminal. Nice futuristic terminal and short skirt.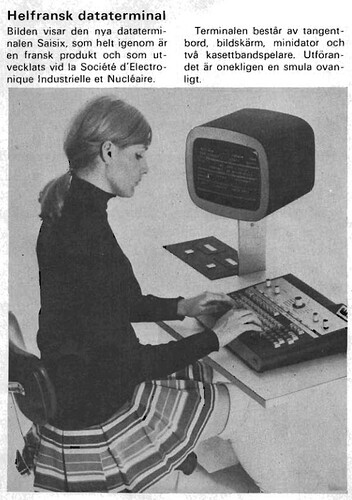 I haven't found anything about the company. I found another photo showing another lady and an open cassette device which are under the monitor. And the logo.
There are rather few other photos of interest. Many ads, mainly of parts. (I don't know Swedish). There are also magazines about radio and TV. But I'm still checking.