Here's a photo from yesterday: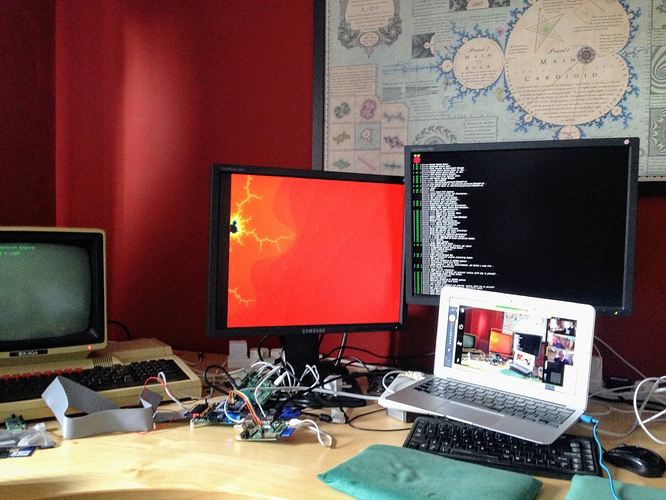 You may be able to see:
Acorn BBC Master with green-screen monitor…
running a BBC Basic frontend to…
FPGA-based Mandelbrot engine with VGA output…
hooked up to a Raspberry Pi for reprogramming using OpenOCD…
captured with a phone while on a video call with two other retrocomputists on lockdown.
You can also see my giant poster of the Mandelbrot Set. And my Raspberry Pi 4 which would normally be acting as a second processor inside the Master.
(Many of the items mentioned are @hoglet's projects or ports or co-productions.)
Any stories or photos to share of retrocomputing undertaken in the past few weeks?