Continuing the discussion from Source of Parts:
Good point! We seem to call them Radio Rallies in the UK (here's a list) - myself, @Revaldinho and @hoglet went to two this year. It seems the pickings are more slim as the years go by, but I got a book or two and we got a couple of nice small cubic Philips CRT monitors between us. And I got a mystery 6502 rackmount thing(*). And @hoglet no doubt got a good haul of bargains, because he generally does! In past years we've got a power supply, an oscilloscope or two, a logic analyser (if I'm not wrong), a multimeter, a bunch of 3" floppies (for Amstrad), various components and supplies (some desoldering braid for example) and various books and manuals.
Some photos: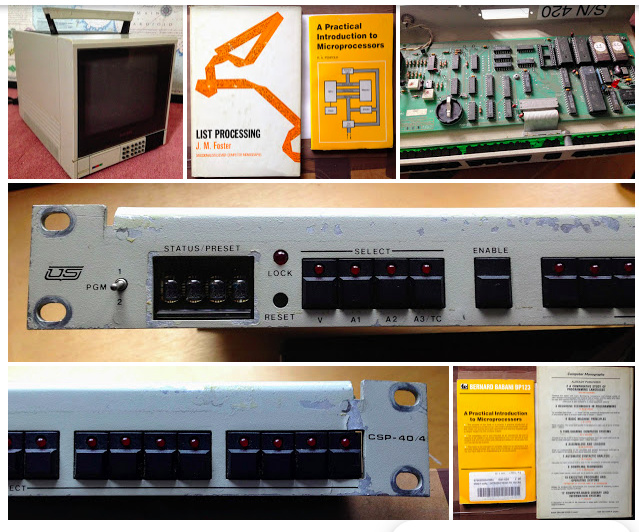 (*) Turns out to be a Utah Scientific audiovisual broadcast control panel, CSP-40/4.