A charming interview with lots of first-hand details.
Towards the end of the 70's we got terminals. We never had our own terminals, but shared a terminal room. We had to fight over terminal time when we wanted to make changes to a program.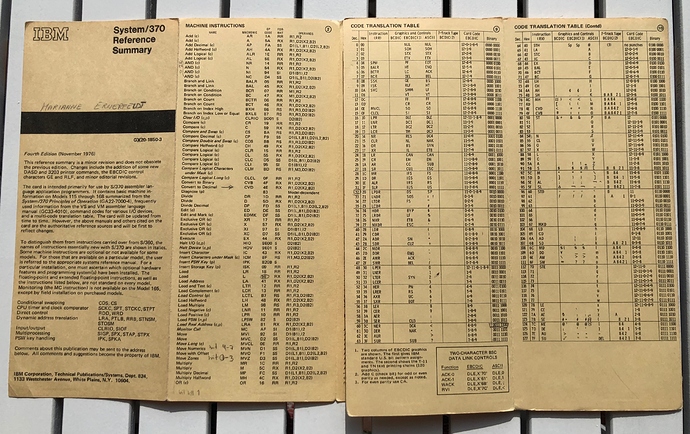 However, SJ [the state rail company] ended up with 700 applicants for 50 positions, so there was a tough selection process with various tests. And I got in! So because I needed the salary to get my own apartment, I accepted.

Incidentally, the SJ management was quite unhappy when they found out that the trainee program brochures had been sent out to both male and female students! There weren't many women who got accepted into the program, but we were a few.

First we learned a bit about IBM OS, and then we learned PL/I which was IBM:s own programming language. It was a more modern version of Cobol with features that Cobol did not yet have (but would get later), like making tables and queries. So PL/I was a much better language back then and much simpler: you could write the code using English words, DO WHILE etc. A really nice programming language!

Later I took more courses, for instance I learned assembler the same way. So my education was really a week here and a class there, and then we had a supervisor at work that helped us.