While I find it hard to motivate this as a post in retrocomputing context, I guess, it may be appreciated by anyone with an interest in the subject. (It has actually much to do with why I personally became interested in computer history and human-machine interaction.) The thing in question is what may be called an accomplish-anything-in-a-WIMP-interface-environment simulator and is somewhat of a (web-based) game (we do not do games here), and it is certainly amusingly frustrating and nostalgic at the same time.
https://pippinbarr.github.io/itisasifyouweredoingwork/
The author is Pippin Barr, assistant professor in the Department of Design and Computation Arts at Concordia University in Montréal. Here's a bit of background information on the project: https://github.com/pippinbarr/itisasifyouweredoingwork/tree/master/press
It is as if you were doing work had been around for a long time before I really managed to start working on it properly. I actually documented the original moment that sparked that game in a blog post titled Close analysis of having a game idea - basically I was watching Rilla resizing an image while working on a project and suddenly felt like it would be amazing to have a game entirely premised on totally conventional operations with traditional user-interfaces.
The page also includes a short promotional video: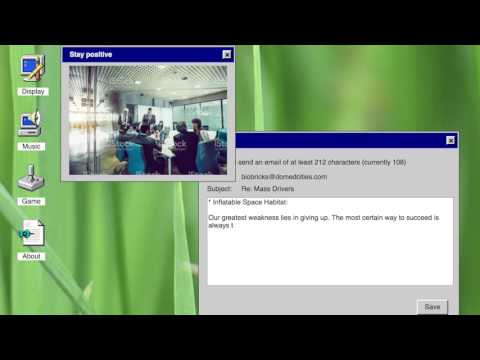 Via HN, discussion at https://news.ycombinator.com/item?id=23430671