I found this compendious site which details many clones, expansions and reinventions of Sinclair's famous and hugely successful 1982 ZX Spectrum[1], dating from 1987 through to the modern day:
http://tarjan.uw.hu/zxclones_en.htm
Here are two extreme examples from the site:


Above: Composite 48K by Vyacheslav G. Skutin, aka Captain Nemo. Perhaps from Leningrad, a design by Sergey Zonov.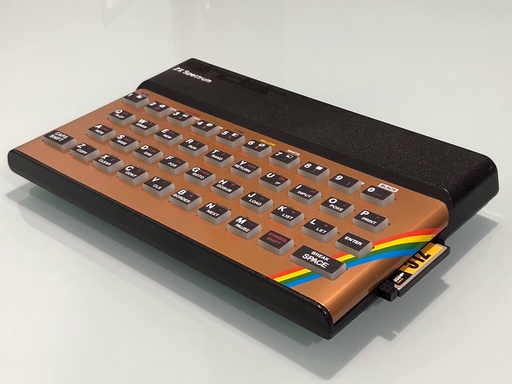 Above, the ZX Spectrum S2008 by the Croatian team of Tomislav Talan, Ivan Siric, Zoran Boskovic, Suad Cokljat, Vlado Banda and Kresimir Slonjsek.