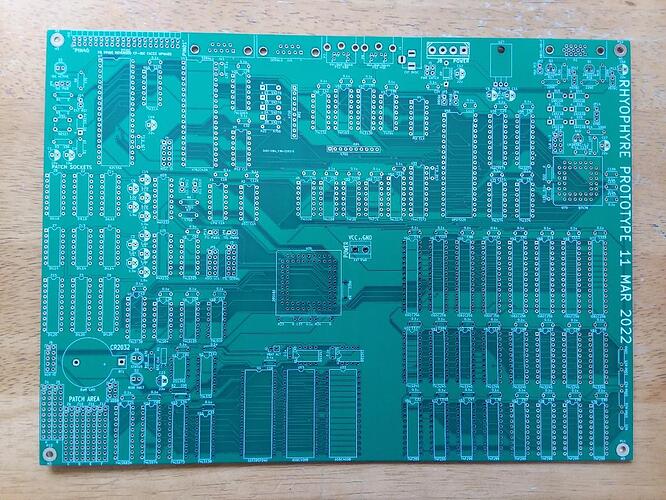 Hi
I just took delivery of my new Zilog Z180 with NEC uPD7220 Graphic Display Controller (GDC) dev board. Will start building this weekend. The purpose of the board is to demonstrate the uPD7220 Graphics Display Controller in a stand-alone all-in-one SBC.
Board contains Z180 CPU, 512KB Flash ROM, 1024KB SRAM, RTC, two serial ports (TTL & RS-232), PPIDE (CF-IDE), PS/2 Keyboard & Mouse ports, and uPD7220 GDC with BT478 RAMDAC. Intended to use VGA frequency monitors and standard PS/2 keyboard & mouse. Uses RomWBW as it's operating system.
Of the five PCBs, four are claimed so I still have a spare if someone is interested in building their own. However, this is a prototype board and likely will have changes before next version. Purpose of prototype is to ensure the design works as intended and make any necessary corrections.
For those wondering what is a uPD7220, here is an article explaining