Steve Chamberlin offers up a multi-layered puzzle on his blog.
It's all about this image and what you can get out of it: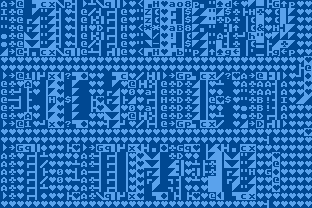 There are some hints, of sorts, in the post. The solution is a person's name.
Beware: the comments to the post contain spoilers and the solution!
His very next post spills all the beans, as it was solved in a little over a day. But let's try not to post spoilers here, in case anyone wants to try to puzzle it out.
(There's a cogwheel in the compose window on this forum, with a Hide Details choice, which you can use to hide things like spoilers.)