Searching for more pdp-8 emulators (I haven't found better ones than the aconit online emu and SIMH), I found some interesting projects.
First the micro pdp8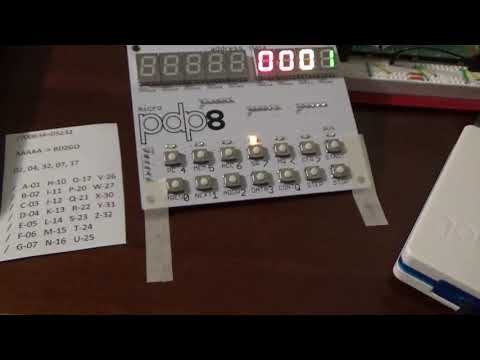 The main computer is on the breadboard in the background. I first haven't found the project but found it described here
And this fork of the Python PDP-8 emulator with added blinkenlights and teletype sounds. Needs PyGame.
And this emu for iPad. Nice papertapes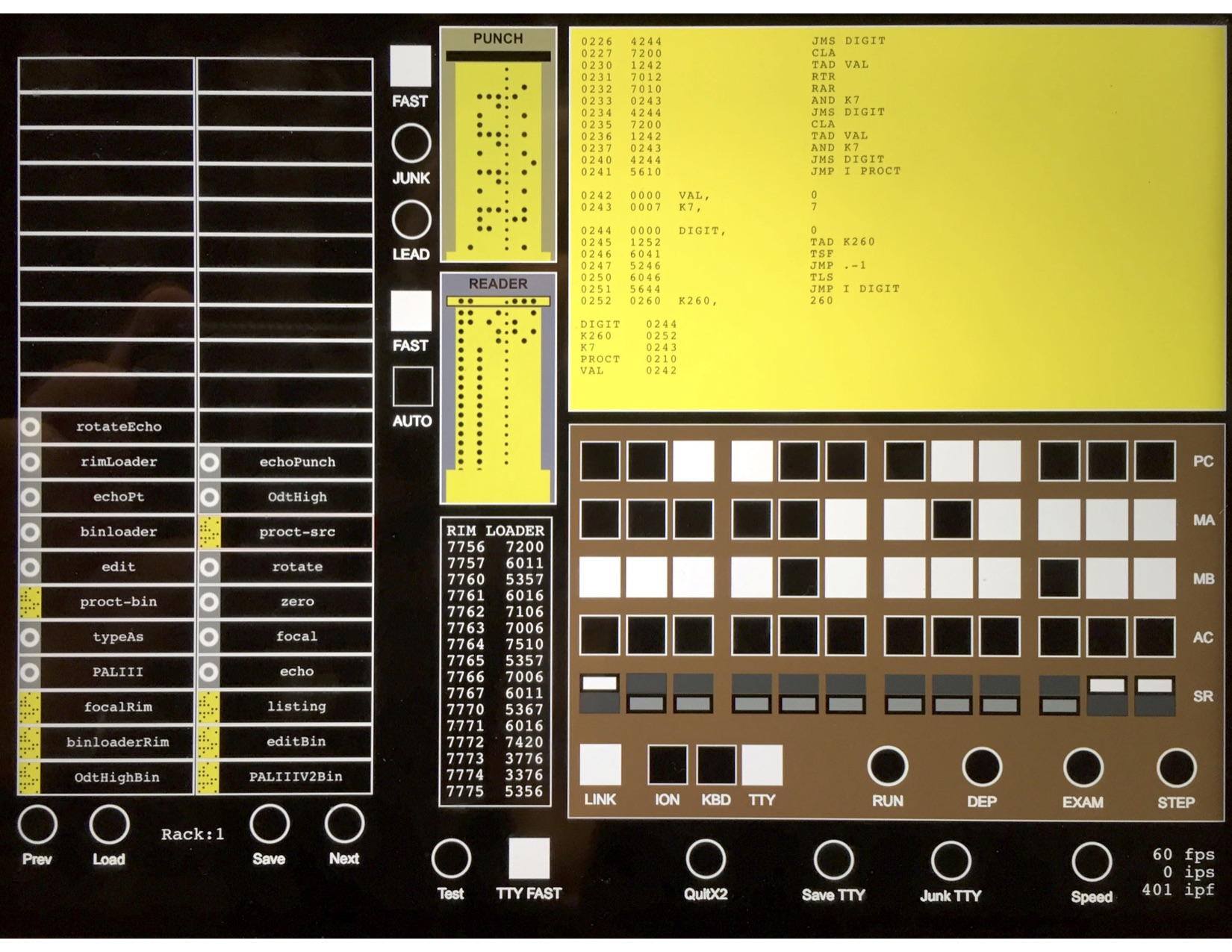 https://blog.cleancoder.com/uncle-bob/2015/02/21/ModeBImperative.html