Lectron/ Braun Lectron /Egger-Lectron was a 1966 series of Electronic kits consisting of magnetic blocks.
At least one kit 3/3S/300S covering experiments in computer technique.
It was just shown/sold in the German antiques show Bares für Rares.
Some weeks ago there was also a Commodore PET or similar sold, very cheap, so it's not a good idea selling computer stuff in this show.
Usually you need a 9V battery, but the 3S has a power adapter.
Someone can build this without blocks on a breadboard.
Most of interest are the manuals English/German which are here.
https://lectron.info/braun-documentation/
Reminds me of the PLC devices and ladder logic.
The 300S had 134 pieces and costs 1200 DM.
There are also some test devices with switches or a display.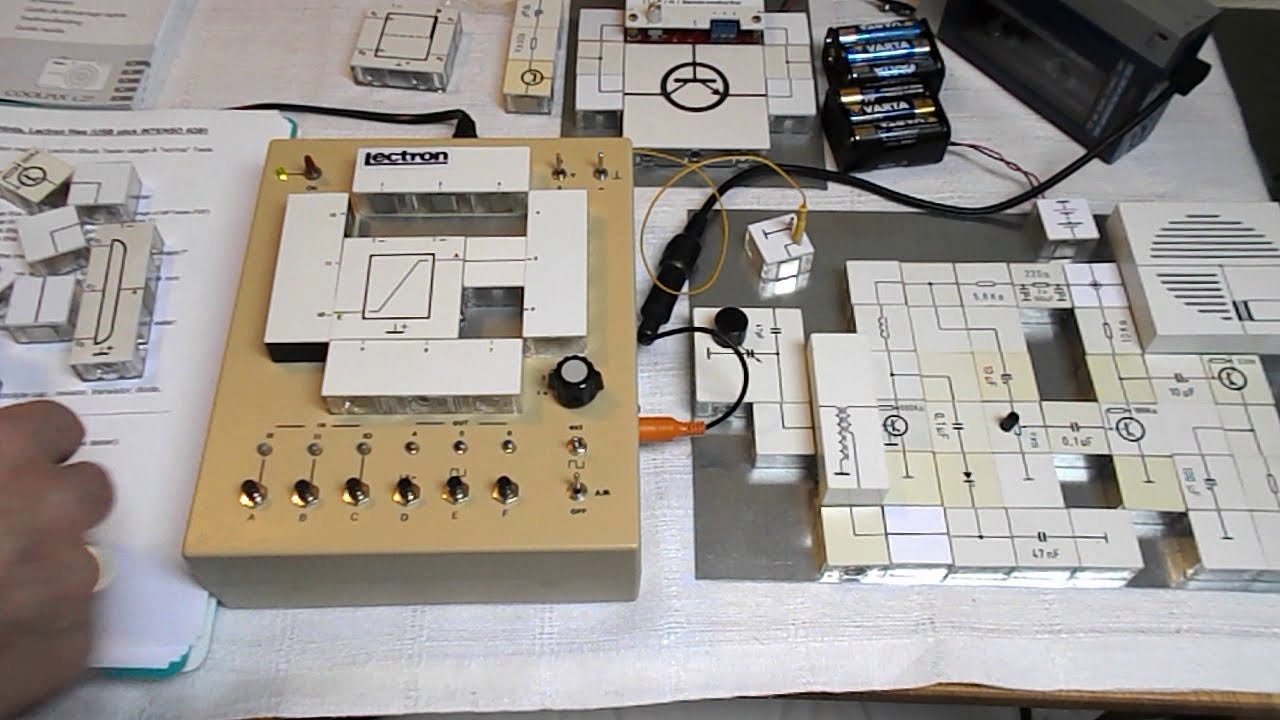 https://lectron.info/lectron-universal-block-tester/
A similar system was Bipol and Brick R knowledge. Latter one used an Arduino.