During research for my FESTO device, I found this Trainer from brand LabVolt. Maybe more of interest. Note the key lock.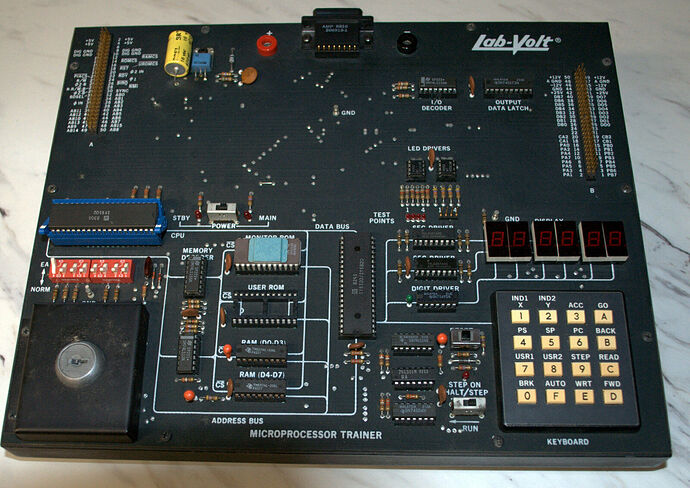 More pictures and manual on HansOtten's site
Another vintage 6502 trainer is the LabVolt 355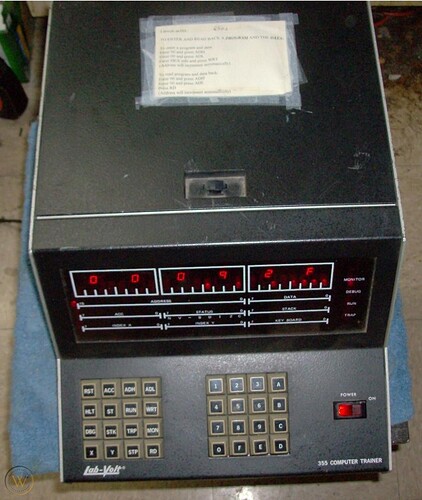 Now they also have a 32-bit board. Standalone or as part of their FACET system where several boards are joined together.