There are many unusual keyboards (can be found easily on Google).
I recently saw this medical keyboard, captured from the German documentary 40 Jahre Aids - Wir leben noch.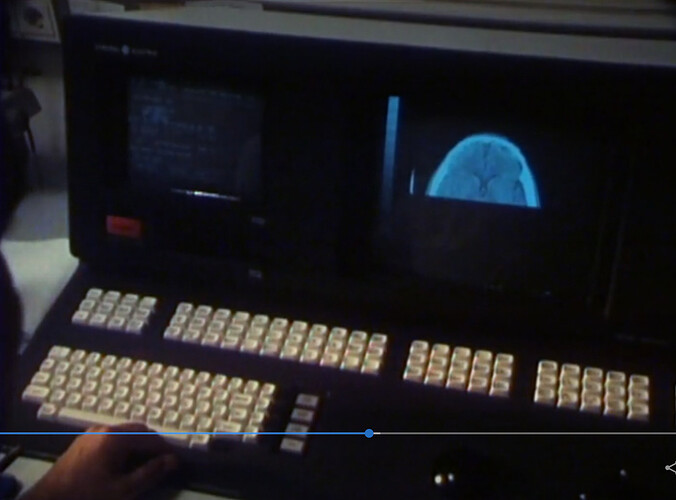 Probably ~1985 in Berlin. I can't identify the brand.
Today's medical keyboards rather look like regular keyboards, most have one or more dials. There are also waterproof membrane keyboards and steel keyboards.
Any other keyboards for medical or other purposes with many keys? (Except for a sound studio or mainframe panels).
I also found this interesting commissioned soviet style keyboard with military connectors, dual switch safety system, 2x3 lamps and green keys (but with not that many keys). Gallery, best is the last animation
https://imgur.com/gallery/MS88gt9